Torrential rain crushes NYC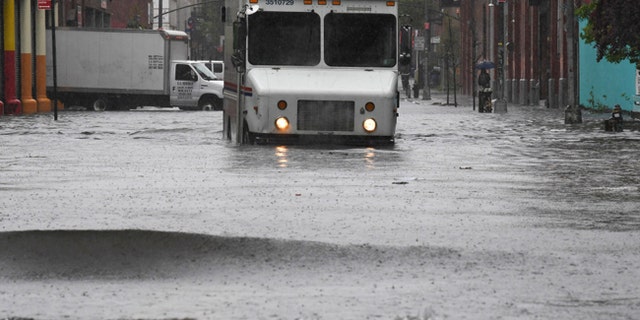 Move over Atlantis, New York City is coming for you.
The tri-state region was drenched to the bone Friday afternoon with torrential rain and a flash flood warning lasting throughout the afternoon.
The apocalyptic downpour shut down parts of the West Side Highway, multiple Penn Station entrances and left cars in Jersey City and the West Side Highway nearly underwater.
Flights from tri-state airports are delayed at least 4-hours and even the $4 billion Oculus train station was leaking, according to pictures posted to Twitter.
The National Weather Service issued a flash flood warning at 1 p.m. for the five boroughs, parts of New Jersey and southern Connecticut. It remains in effect until 4:30 p.m.
Streets across the city were hardly safe to drive—the Office of Emergency Management warned drivers to stay off the roads when possible and to expect extensive traffic delays.
Click here for more from the New York Post.