Toddler is lone survivor of Detroit-area crash that killed 4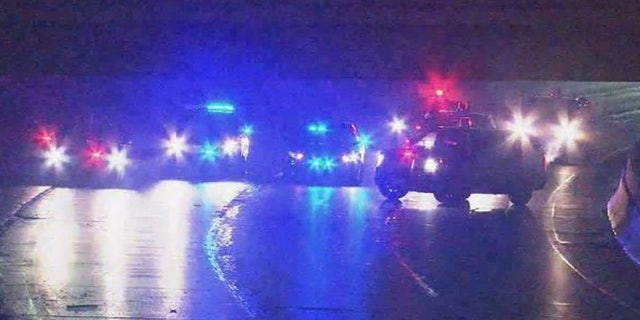 A 2-year-old child who was buckled into a car safety seat was the only survivor of a freeway crash in suburban Detroit early Monday that killed four other people, police said.
The sport utility vehicle was passing other vehicles at a high speed in the left eastbound lane of Interstate 94 in Harper Woods about 1 a.m. when the driver lost control, crossed three lanes and hit a bridge, Michigan State Police said in a statement.
Four people inside ranging in age from 18 to 25 years and who were not wearing seatbelts died instantly, police said.
At least two of them were ejected from the SUV during the crash, according to MSP.
"Car just flew past us, doing 80. Next thing I knew it hit the wall, spinned outta control. My father and I stopped to see if everybody was okay but I was going back down towards the car I seen the two bodies and I had to go stop traffic because if I didn't stop traffic it wouldn't been another terrible sight," a witness to the crash told FOX 2 Detroit.
Police said the young child was buckled into the car seat, and only suffered minor injuries.
"The baby was in the car seat," witness John Wade told WXYZ-TV. "That was the only thing that probably ... saved the baby."
The eastbound lanes were closed for several hours on Monday morning following the crash.
Names of those involved in the crash haven't been released. State police said a traffic crash reconstruction unit is investigating.
The Associated Press contributed to this report.