Thunderbirds pilot dies in F-16 crash at Nellis Air Force Base outside Las Vegas
A U.S. Air Force Thunderbirds pilot died Wednesday when his F-16 jet crashed at Nellis Air Force Base outside Las Vegas, defense officials told Fox News.
It was the third crash in the past two years involving a member of the famed Air Force flight demonstration team.
The Air Force said Thursday pilot Maj. Stephen Del Bagno was killed when his F-16 Fighting Falcon crashed over the Nevada Test and Training Range at approximately 10:30 a.m. during a routine aerial demonstration training flight.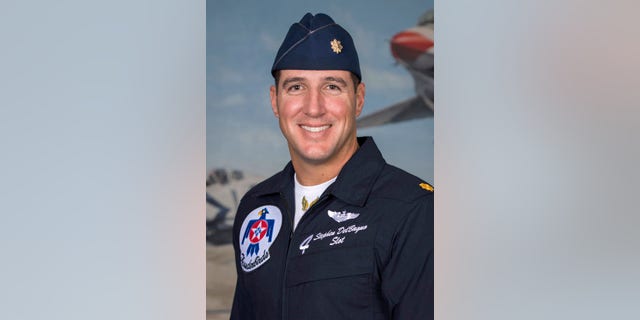 "We are mourning the loss of Major Del Bagno," 57th Wing Commande Brig. Gen. Jeannie Leavitt said in a statement. "He was an integral part of our team and our hearts are heavy with his loss. We ask everyone to provide his family and friends the space to heal during this difficult time."
The Air Force added that an investigation was underway and team's participation at the March Air Reserve Base "The March Field Air & Space Expo" has been cancelled. It is unknown how this accident will impact the remainder of the 2018 Thunderbirds Season.
The crash also was the third of a U.S. military aircraft since Tuesday. A Marine Corps CH-53E Super Stallion helicopter crashed during exercises along the U.S.-Mexico border in California that day, killing four crew members.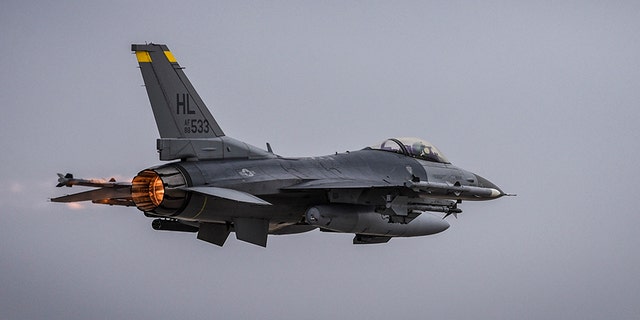 Also Tuesday, a Marine Corps AV-8B Harrier jet crashed in the East African nation of Djibouti during a training exercise. The pilot ejected and was said to be in "stable condition."
The number of American service members killed in non-combat aviation crashes has risen sharply in recent years, as there were 37 deaths in 2017, compared to 19 in 2016, a 95 percent increase, Fox News has discovered.
U.S. Rep. Mac Thornberry, R-Texas, chairman of the House Armed Services Committee, said in an interview Wednesday that he doesn't want to see the Trump administration "rob" the Pentagon of critical readiness dollars needed to fix military aircraft in order fund additional border security.
"I fully support doing more at the border, but we don't need to rob the military," Thornberry said.
Fox News' Nicole Darrah and Lucia I. Suarez Sang contributed to this report.