Three tornadoes hit NY amid powerful Northeast storms on Tuesday, NWS says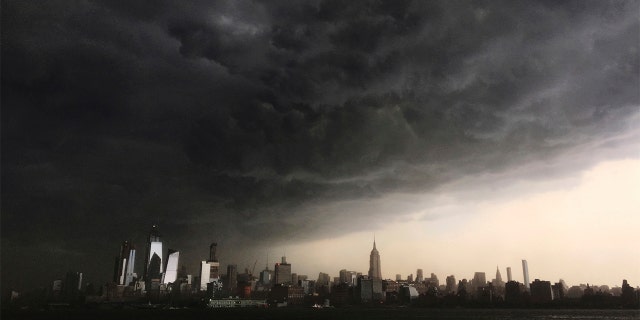 NEWYou can now listen to Fox News articles!
Three tornadoes with high-speed winds reportedly tore through parts of New York on Tuesday as widespread storms barreled through the Northeast.
A preliminary storm survey from the National Weather Service (NWS) on Wednesday said that two of the twisters hit in Putnam County, while the third was in Orange County.
The NWS said an EF1 tornado with winds clocking in at roughly 100 mph touched down in Patterson and "moved through a discontinuous path of 75 yards."
NORTHEAST STORMS WERE POWERFUL ENOUGH TO GENERATE 'METEOTSUNAMI' ALONG COAST
According to the agency, the EF scale, or the Enhanced Fujita Scale, is "based on estimated wind speeds and related damage." The rating runs from EF0 to EF5.
A second tornado, this one categorized as an EF2 with peak winds estimated at 110 mph, moved 100 yards in Kent, the NWS said.
And the third was an EF0 tornado that had roughly 85 mph winds and "moved through a path of 674 yards in Newburgh," the NWS said.
In September 2017, two tornadoes hit Queens and Brooklyn, both outer boroughs in New York City, just minutes apart, shocking residents including one whose roof was torn off, according to the New York Daily News.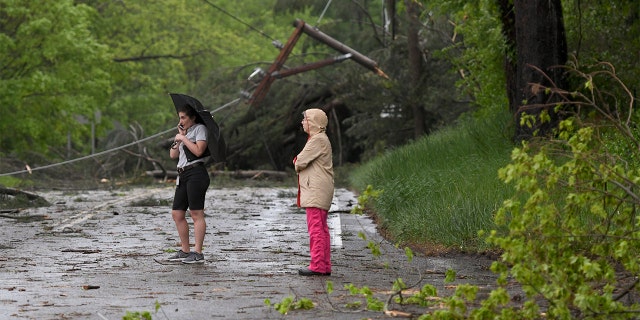 The powerful thunderstorms that swept through the Northeast on Tuesday brought torrential rain and marble-sized hail and knocked out power to more than 200,000 homes and businesses.
TEXAS WILDFIRE PRODUCES MASSIVE CLOUD, SPARKS SEVERE THUNDERSTORM
At least four people were killed during the storms. Two people in New Fairfield and Danbury, Connecticut died Tuesday in separate accidents after trees crashed on their trucks, officials said. And in New York, falling trees in Newburgh claimed the lives of an 11-year-old girl in a parked car and a woman who was driving, The Associated Press reported.
A weather-generated tsunami, known as a meteotsunami, also occurred and resulted in fluctuating water levels for several hours, the NWS said. It was picked up on buoys stretching from New Jersey up to southern New England. No damage was reported from the event.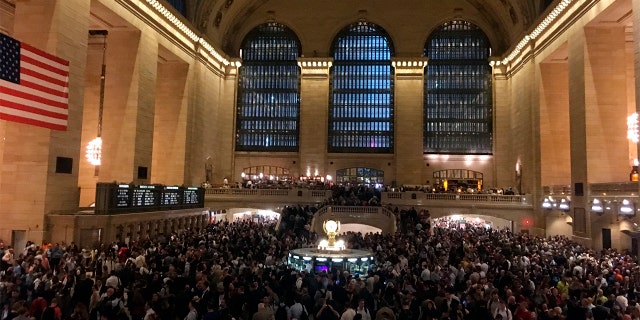 The extreme weather conditions also affected transportation, as airlines canceled and delayed flights coming to and from the area. Thousands of people were also stranded in New York City's Grand Central Station during Tuesday evening's commute after downed trees on the rails caused temporary suspensions.
Fox News Travis Fedschun and The Associated Press contributed to this report.