This Week: Housing starts, Fed meeting, CarMax earnings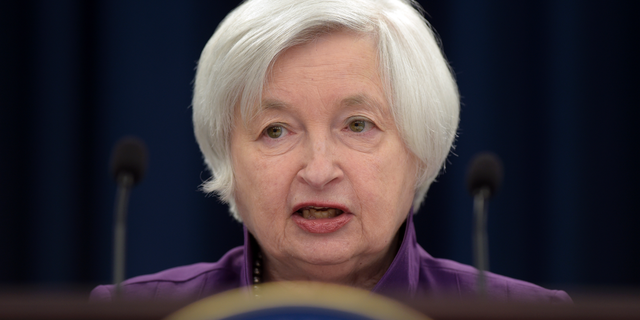 NEWYou can now listen to Fox News articles!
A look at some of the key business events and economic indicators upcoming this week:
BREAKING GROUND
New government data on residential construction should provide insight into the state of the new-home market.
The Commerce Department is expected to report on Tuesday that builders broke ground on new apartments and single-family homes at a faster pace in August than in the previous month. U.S. home construction slowed in July as builders started fewer apartment complexes, causing housing starts to tumble to a three-month low.
Housing starts, monthly, seasonally adjusted annual rate:
March 1,189,000
April 1,154,000
May 1,129,000
June 1,213,000
July 1,155,000
Aug. (est.) 1,178,000
Source: FactSet
EYES ON THE FED
The Federal Reserve wraps up a two-day meeting of its policymakers on Wednesday.
Investors will be listening for any hint of a shift in the central bank's interest rate plans or views on the U.S. economy. At their last meeting in July, Fed officials unanimously decided to keep the Fed's key benchmark interest rate unchanged. They also signaled that they were edging closer to gradually shrinking the Fed's bond holdings.
SMOOTH RIDE?
Wall Street predicts that CarMax's latest quarterly results improved from a year ago.
Financial analysts expect the used car retailer's earnings and revenue increased in its fiscal second quarter. CarMax is on a roll of late, with gains in earnings and revenue in its previous quarter and the 12 months that ended in February. The company releases its earnings Friday.