The Rev. Robert Schuller Reportedly Ousted from Crystal Cathedral Ministries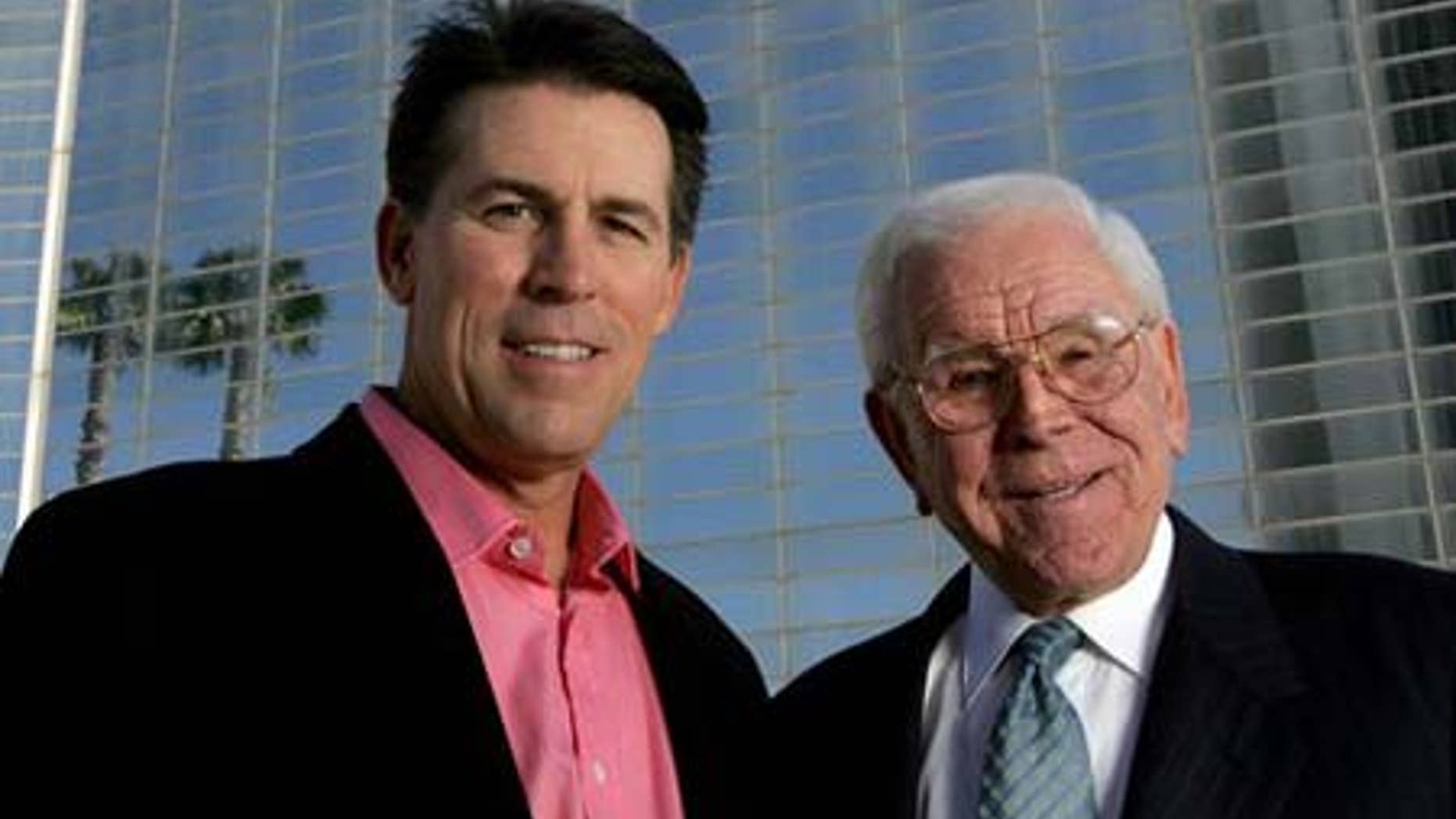 The Rev. Robert H. Schuller has been ousted from Crystal Cathedral Ministries, the Orange County Register reports.
Schuller, 84, who began his ministry in an Orange, Calif., drive-in theater more than 50 years ago, was voted off the board of the Crystal Ministries, which has been plagued by financial problems and familial discord, according to the paper.
Schuller's son, who was forced from the board three years ago, says his father wanted to enlarge the board, a move that did not sit well with others.
"It's a very sad day and unfortunately, I know how that feels," the younger Schuller said.
According to the paper, the church's financial travails, including a significant drop in donations and dwindling membership, culminated in its filing for Chapter 11 bankruptcy. The church still owes about $7.5 million to unsecured creditors, many of whom are vendors for the cathedral's "Glory of Christmas" pageant. According to a reorganization plan filed by the church last month, they have an offer from Irvine, Calif., developer, Greenlaw Partners LLC, to buy the core buildings for $46 million.
Robert H. Schuller has been at odds with his daughters over how they have chosen to run the church. The cathedral recently switched over from a traditional worship format to a Gospel-style choir -- much to the chagrin of many long-time members. Sheila Schuller Coleman also required choir members to sign a covenant acknowledging Jesus Christ as their Lord and Savior and the belief that marriage should be between a man and a woman.
The older Schuller publicly lashed out at the contract saying everyone is welcome in the church. Phillip Johnson, the architect who constructed the cathedral's iconic glass sanctuary, was an openly gay man.
Click to read more about Rev. Schuller's ouster from the Orange County Register