The Museum of Bible officially - and finally - opens to the public
The new Museum of the Bible in Washington, D.C. officially opens its doors this weekend. A dedication ceremony Friday and a star-studded gala the night before kicked off the grandness of the project.
Certainly the entrance doors themselves signal the majesty and magnitude for which the museum strives. They are a 38-foot, 16-ton brass structures with the opening words and chapter of the Bible etched in them starting with: "In the beginning..."
The museum is the first-of-its-kind in terms of sheer size, scale and scope, devoted to the Judeo Christian Holy Book.
The 430,000- square-foot, half a billion-dollar project is the brainchild of millionaire businessman and Hobby Lobby owner, Steve Green.
"It's just thrilling to see people come through enjoying this labor of love, that's been going on for years now," Green said.
The museum is now home to Bibles that came over on the Mayflower, the first one ever printed in the United States, as well as Bibles owned by American presidents.
But early on in the project, there was controversy over how some other antiquities on display were acquired. Green admits mistakes, paying $3 million in fines and forced to give back thousands of artifacts. But he says the museum is now following all standard guidelines.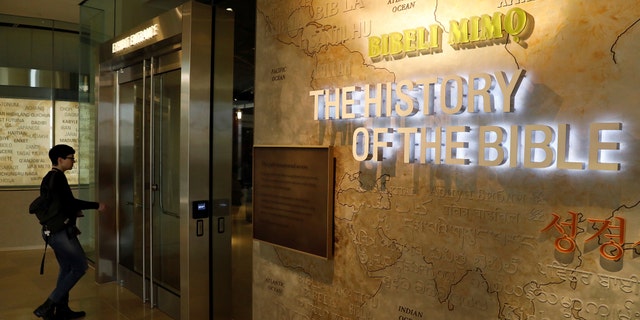 "Our desire is to tell this book's history," he said, "and we are not interested in showing or displaying anything that would be inappropriate."
Exhibits focus on the Bible's history, its stories and its impact on the world, including science, the judicial systems, and even fashion.
Biblical scholar Dr. Gordon Campbell said there's no other book in history that has had as much influence on the world as the Bible. He notes it has unrivaled status as a moral authority, especially for America's Founding Fathers.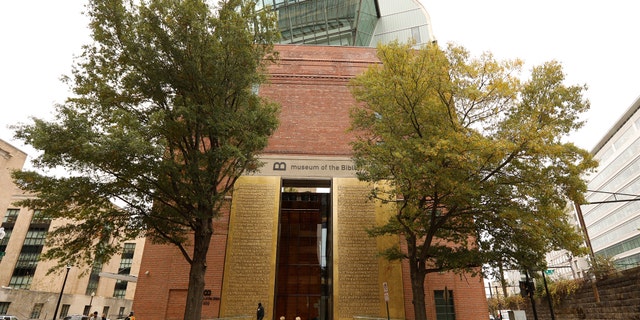 "What they have in common is a habitual tendency to articulate their thoughts and their moral values through the language of the Bible," Campbell said. "And that appears to be independent of the variations in their faith. So someone like (Thomas) Jefferson certainly was not by any measure, an orthodox Christian, but he nonetheless was deeply devoted to the Bible."
The museum promotes the Bible's multi-cultural origins. There's a section devoted to Hebrew scriptures and a Rabbi, who will be writing a Torah – the Bible's first five books – at the museum for the next year.
The museum couldn't come at a more critical time. Bible literacy is at its lowest in modern history. Museum founders hope to engage people, helping them understand how something they may rarely read, has had great influence over their everyday lives.