The Latest: Yankees at Rays moving to Citi Field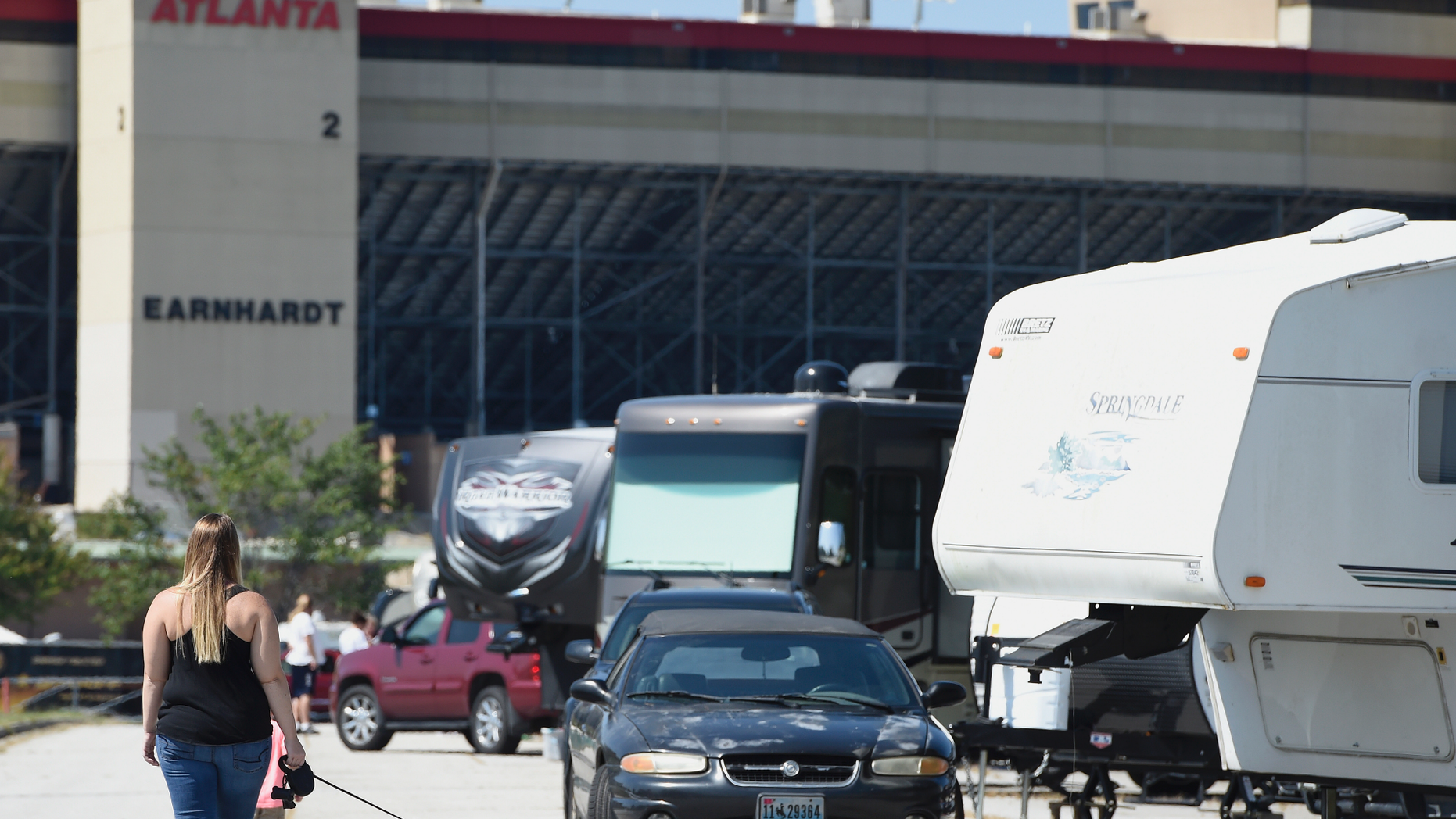 MIAMI – The Latest on Hurricane Irma's impact on sports (all times local):
___
4:50 p.m.
Hurricane Irma has forced next week's series between the New York Yankees and Tampa Bay Rays to be moved to Citi Field, home of the New York Mets.
The Monday-Tuesday-Wednesday series was set to be played in St. Petersburg, Florida. But concerns over where Irma will hit, and what it will do to the Tampa Bay area, prompted officials to decide that moving the series was best.
Playing at other neutral sites, like the Baltimore Orioles' Camden Yards and the Chicago White Sox' Guaranteed Rate Field, was considered. But hotel availability was tough in both series, so the series heads to New York — where only the Rays will need lodging.
The Rays played host to a series between Houston and Texas last month, after Hurricane Harvey hit Houston and forced changes there.
___
2:45 p.m.
NASCAR tracks like Bristol, Atlanta, Charlotte and Talladega are opening their doors to Hurricane Irma evacuees.
With unknown amounts of people heading north from Florida and other states in an effort to escape Irma's path — and hotels booked solid in many places — the tracks are opening their campgrounds.
Atlanta Motor Speedway opened its camping facilities Thursday for both RV and tent campers, all of whom would have access to hot showers and restroom facilities. Bristol said its campground was opening Friday, and Charlotte's opened Friday morning as well.
"We look forward to show them the hospitality for which we're known," Charlotte executive vice president Greg Walter said.
Talladega opened its gates to evacuees Thursday. Track chairman Grant Lynch says "our track is committed to helping our friends in Florida and the surrounding states during this time of need."
___
2:20 p.m.
Help with the aftermath from what was once the most powerful recorded storm in the open Atlantic is already arriving — from the other side of the Atlantic.
French soccer officials have pledged about $600,000 — 500,000 euros — to help search and rescue teams as well as for efforts to rebuild St. Martin and St. Barts after Hurricane Irma hit both islands.
The French football federation, the players' association, the clubs' union and the French league made the announcement on Friday.
At least 11 people have been confirmed dead on St. Martin and St. Barts because of Irma, part of the 21 deaths in the Caribbean so far being blamed on the massive storm.
___
2 p.m.
The Jacksonville Jaguars will remain in Houston following their season-opener against the Texans because of Hurricane Irma.
The team says it decided to stay at least an extra day "in consideration for the safety of our players, coaches and staff." There had been concern that the team would return to Jacksonville after the game Sunday be stranded because local bridges might be closed. Irma is expected to reach the Jacksonville area early Monday.
The Jags say they will reevaluate travel options Monday morning.
Houston is still dealing with the effects of Hurricane Harvey, and will continue to do so for the foreseeable future. Estimates suggest that the amount of garbage needing to be cleaned up in Houston alone is 8 million cubic yards — enough to fill the Texans' stadium two times over.
___
1:15 p.m.
Miami defensive coordinator Manny Diaz says it "will just about take a miracle" for college football games to be played in Florida next weekend. If he's right that means the Hurricanes' annual matchup with Florida State might get rescheduled.
Diaz posted a statement to Twitter on Friday, saying he and his family drove 13 hours to evacuate ahead of Hurricane Irma.
The Hurricanes have been criticized for their decision to cancel Saturday's game at Arkansas State. Irma-related concerns also prompted Florida State, Florida and Central Florida to call off home games, and South Florida isn't going to play at Connecticut.
In response to criticism, Diaz wrote, "The entire state right now is in the cross hairs of the strongest storm ever in the Atlantic. Ever. And we are still talking about football with all these lives in the balance?"
If Miami and FSU can't play in Tallahassee on Sept. 16, both teams are off on Oct. 7.
___
1 p.m.
A person familiar with the situation says the Miami Dolphins will practice next week in California in advance of their Sept. 17 game against the Los Angeles Chargers, a decision made in response to the expected wrath of Hurricane Irma.
The team was finalizing its plans Friday, said the person who spoke to The Associated Press on condition of anonymity because neither the team nor the league had publicly revealed the decision.
The Dolphins were to open their season Sunday at home against Tampa Bay, but that game was moved to Week 11 because Florida is expected to be squarely in Irma's path. The powerful hurricane is expected to continue affecting the state throughout the early part of next week, and possibly longer.
— AP Sports Writer Steven Wine.
___
HURRICANE NEWSLETTER - Get the best of the AP's all-formats reporting on Irma and Harvey in your inbox: http://apne.ws/ahYQGtb