The Latest: WWII vet arrives in Tokyo with battlefield flag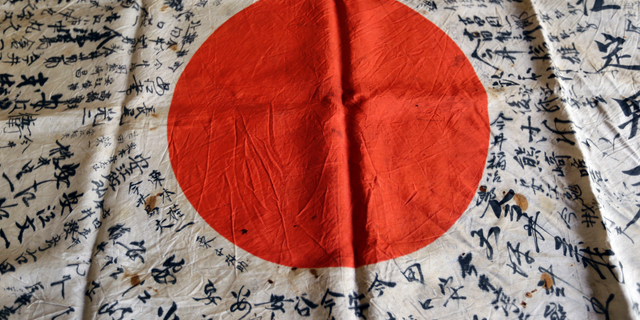 PORTLAND, Ore. – The Latest on a World War II veteran returning a flag taken from a fallen Japanese soldier in 1944 (all times local):
10:40 a.m.
A World War II veteran who's returning a battlefield flag to the family of a long-dead Japanese soldier has arrived in Tokyo.
Marvin Strombo landed Friday after flying from Portland, Oregon, to bring back the keepsake to the family of Yasue Sadao. He was greeted at the Tokyo airport by Japanese reporters.
The 93-year-old took the flag off Yasue's body during a 1944 battle on the Pacific island of Saipan but always regretted it.
He recently connected with the nonprofit Obon Society in Oregon, which identified the Japanese soldier using calligraphy on the flag and found his surviving siblings.
Strombo will travel next week to the remote mountain village of Higashi Shirakawa to return the flag to Yasue's elderly brother and two sisters.