The Latest: Victims to speak following rape convictions of ex-Oklahoma City officer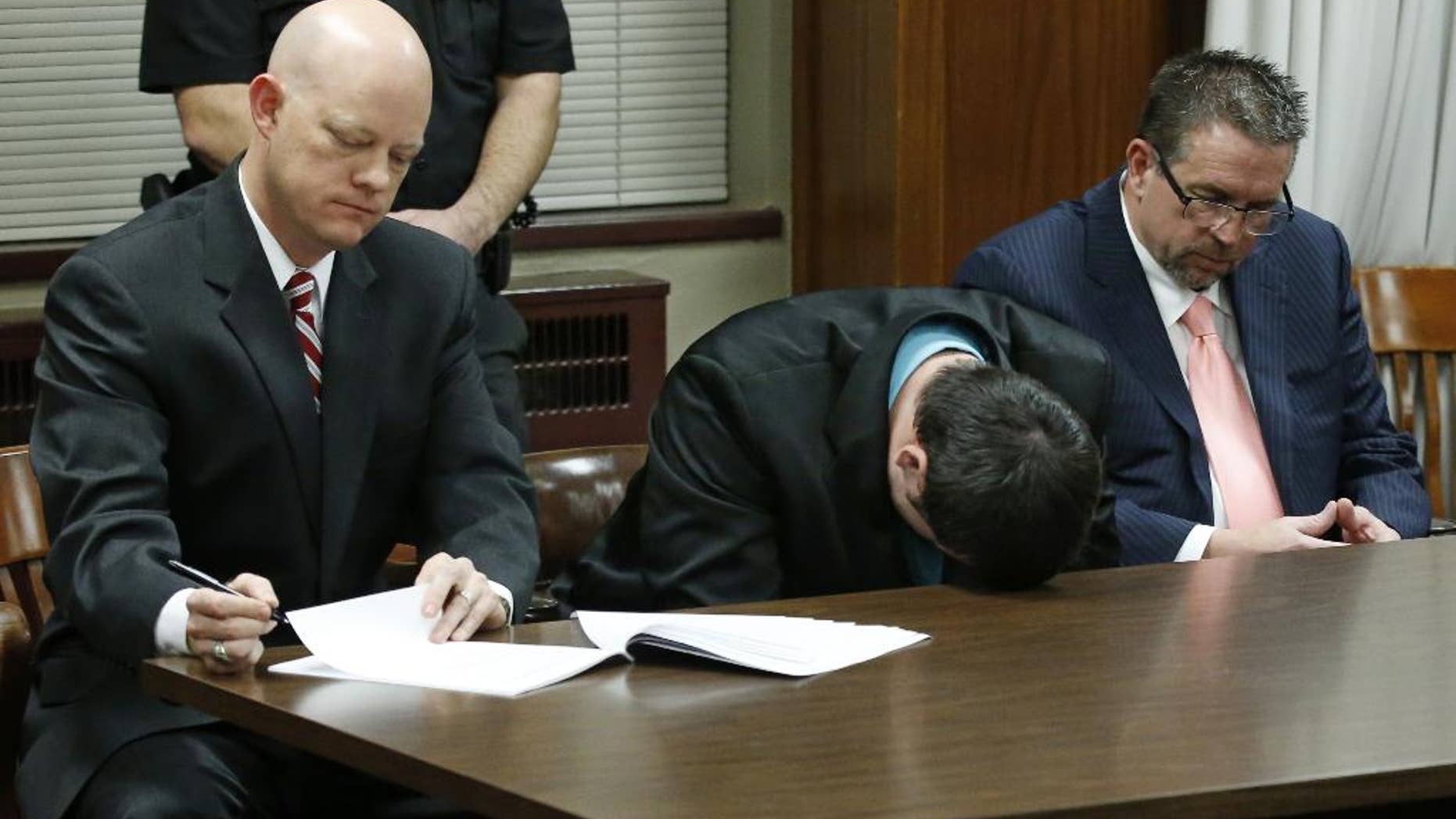 OKLAHOMA CITY – The latest on the conviction of a former Oklahoma City police officer accused of using his police beat to prey on women (all times are local):
12 a.m.
Several victims of an ex-Oklahoma City police officer are expected to speak out a day after he was convicted of 18 charges including first-degree rape.
Daniel Holtzclaw was found guilty Thursday of rape, sexual battery and other charges related to allegations that he used his police beat to prey on black women. Jurors heard from 13 women and convicted Holtzclaw on charges related to eight.
Shortly after the verdict was read, a press conference was announced with victims, lawyers and local activists, in front of the courthouse where Holtzclaw was tried and convicted.
At least one victim was in court Thursday: the grandmother whose report to police launched the investigation against Holtzclaw.
Holtzclaw could face more than 200 years in prison when he is sentenced in January.
___