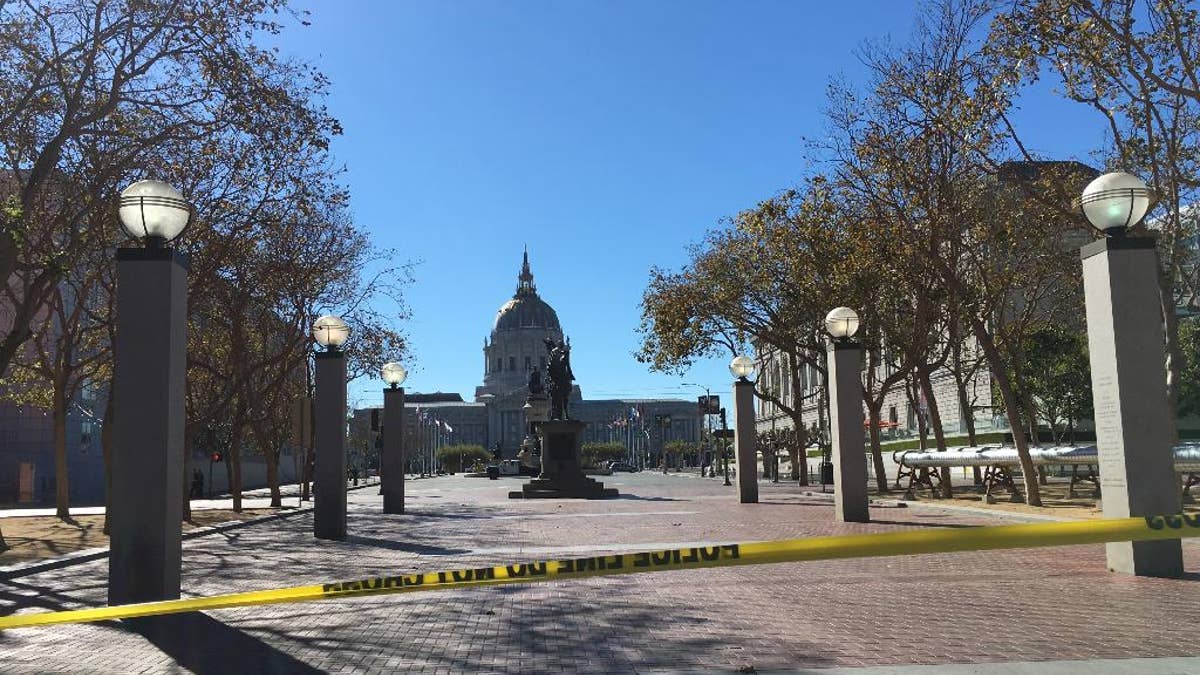 SAN FRANCISCO – The Latest on a standoff at San Francisco's Civic Center (all times local):
4 p.m.
A police standoff with a possibly armed man has prompted the evacuation of San Francisco's Civic Center and nearby United Nations Plaza.
The San Francisco Chronicle reports (http://bit.ly/2cZLGFS)people in nearby buildings were told to leave and traffic into the area was blocked off Saturday as negotiators try to talk to a man who is threatening to commit suicide.
Police spokesman Carlos Manfredi told the newspaper the man called police around noon saying he was thinking of hurting himself and possibly other people.
Manfredi issued a plea to news helicopters to leave the scene out of concern that the helicopter noise was interfering with negotiations and creating a hostile situation with the man.
The standoff caused traffic to back up in the area around City Hall.
____
2:03 p.m.
Police in San Francisco have blocked off traffic around Civic Center and United Nations Plaza after receiving reports of a man who might be armed.
KGO-TV said Saturday that pedestrians and motorists are being asked to leave the area amid reports of a man holding up something that may be a weapon.
The television station says police are attempting to communicate with the man.