The Latest: Police say father cooperating after kids killed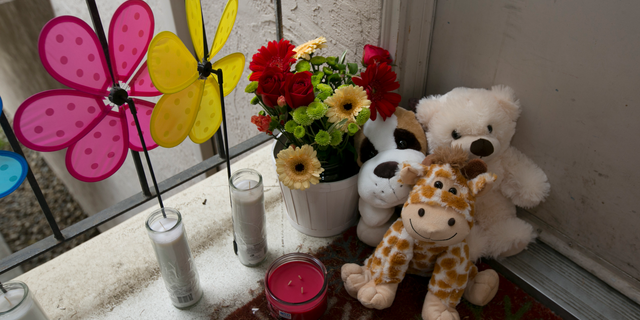 SACRAMENTO, Calif. – The Latest on three children killed inside an apartment in California (all times local):
1:35 p.m.
Authorities say a father suspected of killing his three children in California is cooperating with investigators, although they still aren't offering a motive for the slayings.
West Sacramento police Sgt. Roger Kinney said Friday that 32-year-old Robert Hodges was interviewed by investigators Thursday. Police previously said Hodges was 33.
He was arrested about midnight parked alongside Interstate 80 about seven miles from the apartment where police found the three children following a domestic violence call.
He is being held for arraignment Monday on suspicion of three counts of murder in the slayings of 11-year-old Kelvin Hodges, 9-year-old Julie Hodges and Lucas Hodges, nearly eight months.
Investigators also are holding him on suspicion of the attempted murder of his wife, which Kinney says shows the seriousness of the assault. He says she was treated but not hospitalized.
A message left at a telephone number linked to Hodges' parents was not returned. Authorities said he does not yet appear to have a lawyer.
___
8 a.m.
Police say 911 calls came too late to save three children found slain inside a California apartment.
Police late Wednesday found the bodies of 11-year-old Kelvin Hodges, 9-year-old Julie Hodges and Lucas Hodges, who was born in January and was a few days shy of eight months old.
Police say their father, 33-year-old Robert Hodges, had disappeared. West Sacramento police Sgt. Roger Kinney says their mother was traumatized, the victim of an assault by her husband.
He says the mother was close by when the killings occurred but didn't witness them.
Hundreds of people gathered at a vigil for the children Thursday night, leaving candles, stuffed animals and signed cards in their honor.
Hodges is being held without bail for a Monday court appearance, with charges likely to be announced that morning.
Autopsies that could show how the children were killed are expected to be released Friday.