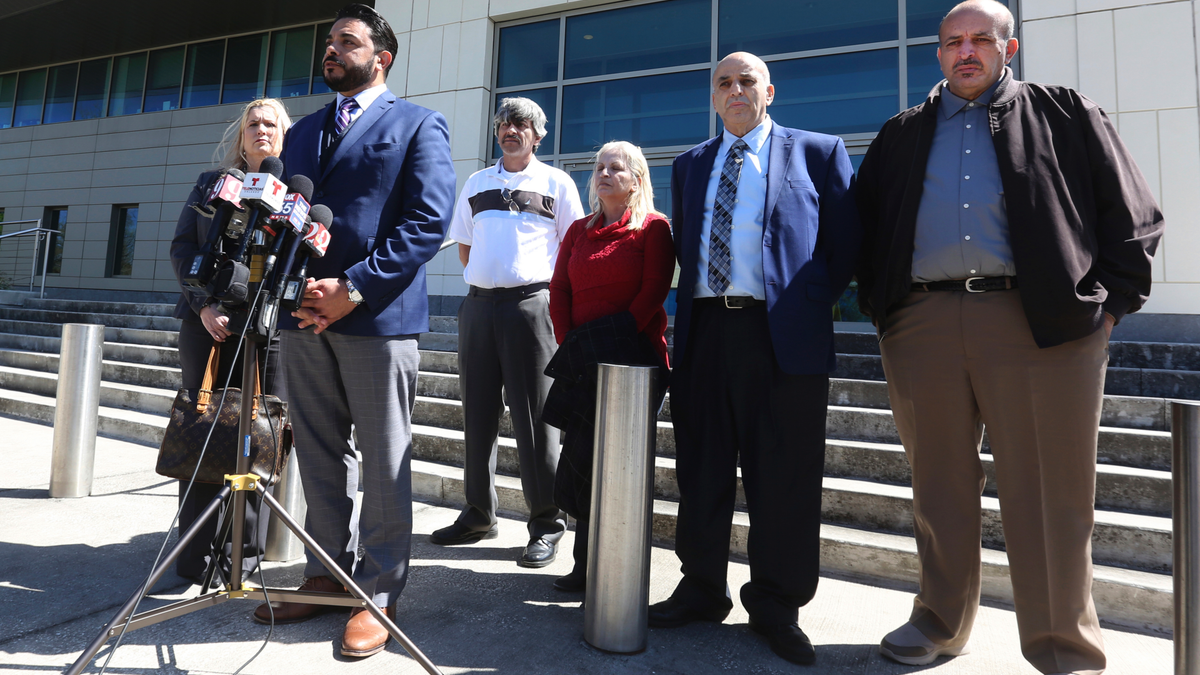 ORLANDO, Fla. – The Latest on the trial of the widow of the Pulse nightclub shooter (all times local):
12:35 p.m.
Jurors in the trial of the wife of the man who shot and killed 49 people inside a Florida nightclub watched graphic videos of the massacre.
The video shown in federal court Thursday included footage of Noor Salman's husband, Omar Mateen, as he stalked the nightclub, spraying bullets.
The Orlando Sentinel reports the disturbing video showed club-goers dancing and mingling prior to the attack, as Mateen's vehicle pulled up outside the club. Minutes later, Mateen was shown entering the club through the front doors. As the gunfire began, victims began to collapse over one another, falling like dominoes atop each other.
Mateen moved toward a bar in the back of the club, before shooting again. The video showed him reloading as people near him tried to crawl to safety. Mateen was the only person standing.
His wife is on trial for aiding and abetting him in the attack, and for allegedly lying to investigators.
___
11:23 p.m.
Jurors at the trial of the widow of a man who shot and killed 49 people at a Florida nightclub heard emotional accounts of what unfolded that evening.
They listened to one witness who hid under a dead body for three hours as shots were fired, and an Orlando police detective who choked up on the stand. They also watched a video taken during the shooting by a survivor inside the club.
Federal prosecutors are trying to link 31-year-old Noor Salman to the actions of her husband, Omar Mateen. First, they must establish that a terrorist act was committed when he killed 49 in June 2016 at the gay club in Orlando; prosecutors said he was motivated by Islamic terrorism.
Mateen, who had pledged allegiance to the Islamic State group, was killed by police in the hours after the shooting. It was the nation's worst mass shooting in modern history before the massacre of 58 people in Las Vegas surpassed it last October.
Prosecutors said Salman knew Mateen was buying rounds of ammunition for his AR-15, helped him spend thousands of dollars before the attack and knew about his plan when he left the house in the hours before the shooting. They also say she lied and tried to mislead FBI agents.