The Latest: Houston officials: Hunker down, stay off roads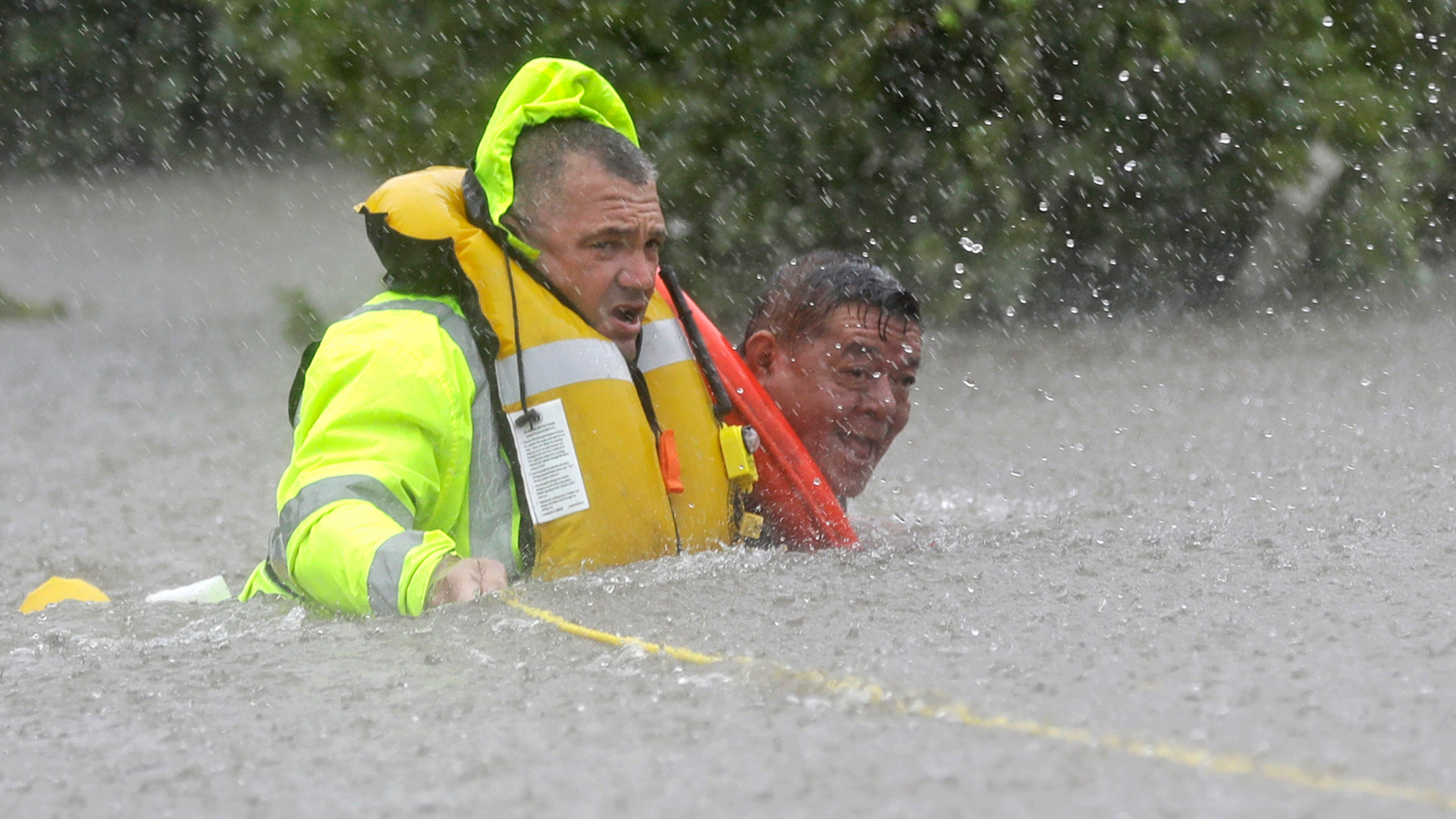 HOUSTON – The Latest on Tropical Storm Harvey (all times local):
3:38 a.m.
Houston officials continue to urge people to shelter in place and stay off flooded roadways as Harvey continues to batter the nation's fourth-largest city.
Public Information Officer Keith Smith also says Sunday that rescue efforts continue and now are focused on those who feel trapped inside a home or building.
Smith says the city's 911 emergency response system has been challenged by sharply increased call volumes since the tropical storm made landfall late Friday as a Category 4 hurricane. He says during a typical 24-hour period, the emergency response system receives about 8,000 calls. But during a 17-hour period following Harvey's landfall, more than 56,000 911 calls were received.
___
2:11 a.m.
As the nation's fourth-largest city braced for more rain and rescues, officials started releasing even more water from reservoirs overwhelmed by Harvey even though the move aimed at protecting downtown Houston could make already devastating flooding worse around thousands of homes.
The strategic engineering move began early Monday. Harvey, which made landfall late Friday as a Category 4 hurricane and has lingered dropping heavy rain as a tropical storm, sent devastating floods pouring into Houston Sunday as rising water chased thousands of people to rooftops or higher ground and overwhelmed rescuers who could not keep up with the constant calls for help.
Jeff Lindner, a meteorologist for the Harris County Flood Control District, says residents affected by the release should pack what's needed and leave when the sun comes up.