The Latest: Guards attacked at 2 Arkansas prisons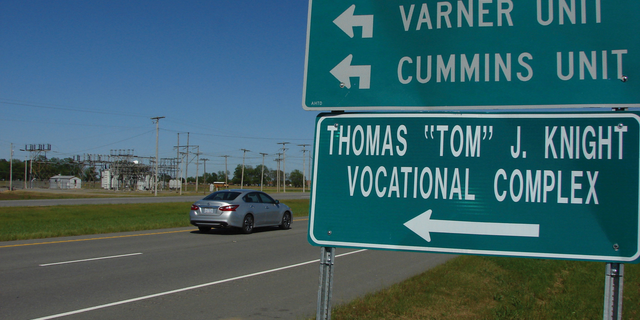 LITTLE ROCK, Ark. – The Latest on inmate attacks on guards at two Arkansas prisons (all times local):
6:20 p.m.
Authorities say two guards were assaulted by several inmates at an Arkansas prison, the same day an officer was attacked by a prisoner at another facility.
The Arkansas Department of Correction said two officers at the Varner Unit in Grady were assaulted by several inmates Thursday afternoon. One officer sustained multiple lacerations and the second sustained a single injury. They were both transported to an area hospital. The department did not release details about the condition of the guards, or what prompted the assault.
The attack occurred a little more than two hours after a guard was assaulted by an inmate at the Maximum Security Unit in Tucker.
The assaults are among a series of disturbances that have occurred at Arkansas prisons in recent months.
___
4:30 p.m.
Authorities say a guard at a maximum security prison in Arkansas has been assaulted by an inmate and taken to the hospital.
It's the latest in a series of disturbances at Arkansas prisons that have included inmates holding officers hostage at the same facility.
The Department of Correction said the officer was assaulted Thursday afternoon at the Maximum Security Unit in Tucker. The officer sustained multiple injuries to the face and head. The department did not have information on the officer's condition.
The prison is the same facility where several inmates held three officers after snatching their keys and a Taser last month. In July, a guard at the prison fired warning shots into the air after two guards and an inmate were attacked.