The Latest: Colorado theater shooting jurors get instructions on death penalty deliberations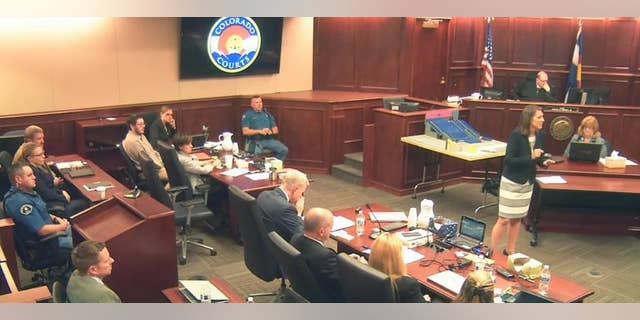 NEWYou can now listen to Fox News articles!
CENTENNIAL, Colo. – The latest in the sentencing phase of the Colorado theater shooting trial (all times local):
1:29 p.m.
Jurors in Colorado theater shooting trial are close to beginning final deliberations on a sentence for gunman James Holmes.
Judge Carlos A. Samour Jr. is reading instructions to the jury Thursday before they consider whether Holmes should be sentenced to death or life in prison without parole.
Prosecutors and defense attorneys will make their final arguments Thursday afternoon before deliberations begin.
The same jurors rejected Holmes' insanity defense and convicted him of murdering 12 people and trying to kill 70 others three years ago at a suburban Denver movie theater.