The Latest: Colorado gunman was licensed as a Wyoming lawyer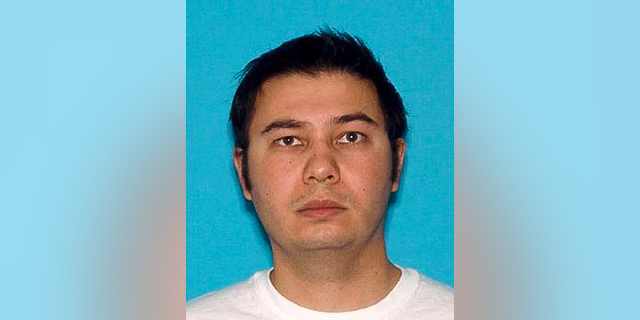 DENVER – The Latest on the fatal shooting of a sheriff's deputy in Colorado (all times local):
3:55 p.m.
A man who shot and killed a Colorado sheriff's deputy was licensed as a lawyer for five years in Wyoming before voluntarily giving up his license in 2016.
Wyoming Bar Association executive director Sharon Wilkinson says Matthew Riehl practiced at a law firm in the small city of Rawlins and later opened his own practice.
She says he was admitted to the bar in May 2011 and voluntarily withdrew in October 2016, making him ineligible to practice law in the state. That's the same year records indicate he moved back to Colorado.
Wilkinson says the bar received no complaints about Riehl.
She says Riehl did not disclose say why he withdrew.
However, she noted that October is when the bar's annual dues are due and it's common for lawyers who no longer want to practice in the state to withdraw at that time.
____
3:35 p.m.
A man who shot and killed a Colorado sheriff's deputy says he was drinking in a video streamed online before the shooting.
Denver's KUSA-TV obtained the footage , one of several videos that Matthew Riehl broadcast on Periscope on Sunday.
He is seen holding a glass in his hand and says he's had two scotches. He is heard saying that drinking would help him defend himself if someone bothers him.
The station says the videos include footage of him firing on deputies who came to his suburban Denver apartment after he called 911.
It did not broadcast that portion but a clip purporting to show it has been posted elsewhere online.
____
1:30 p.m.
The man who shot and killed a Colorado sheriff's deputy made videos of himself calling 911 and then opening the door and talking to officers before the shooting.
Denver's KUSA-TV obtained the footage live-streamed on Periscope. The station aired clips from two videos in which Matthew Riehl says he wouldn't hurt anyone except to defend himself before making the call.
He talks to at least two officers, telling them he wants to file an emergency restraining order against his domestic partner. He is upset when one offers to give him a phone number to call and goes back into a room.
The station said Douglas County Sheriff Tony Spurlock verified the videos. They include footage of the shooting Sunday that also wounded four other deputies, but the station didn't air it.
Officers killed Riehl.
___
12:35 a.m.
Authorities had been contacted with concerns about the mental health of Matthew Riehl over a month before he shot and killed a Colorado deputy and wounded four others. But Riehl was never held for mental evaluation.
After Riehl published several social media posts critical of University of Wyoming professors, the campus police chief says officers called police in Lone Tree, Colorado, in November to warn them about Riehl, suggesting his rants were indicative of mental illness.
The Douglas County Sheriff's Office says authorities received a call Sunday from someone who said Riehl might be having a mental breakdown, but deputies found no evidence of a crime and left.
Later, deputies responded to another call about Riehl. Authorities say Riehl fired more than 100 rounds before he was killed.