The Latest: Alderman asks if race played a role in shooting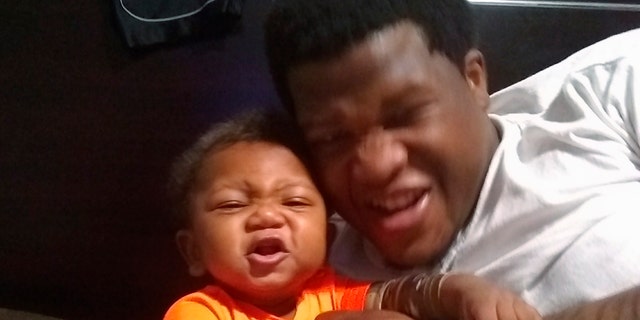 CHICAGO – The Latest on the shooting of a security guard by a police officer (all times local):
1:15 p.m.
An alderman in suburban Chicago is asking prosecutors to investigate the fatal shooting of a black security guard by a white police officer.
Witnesses say security guard Jemel Roberson was trying to subdue a suspect following a shooting early Sunday inside a bar where he worked in Robbins, just south of Chicago. He was shot by a responding officer.
Keith Price is an alderman in nearby Harvey. Price says he attended a vigil Monday and was concerned the shooting may have been racially motivated.
Price is asking the Cook County State's Attorney's Office to investigate whether any complaints have been filed that suggest the officer has a bias against black residents.
Investigators say Roberson was working security when people began shooting inside Manny's Blue Room. Witnesses allege the officer shot Roberson despite people shouting that he was a security guard.
___
9:30 a.m.
A police chief says the officer from his department who fatally shot a black security guard over the weekend is white.
Midlothian Police Chief Dan Delaney released the information in an email Tuesday. No other details about the officer have been released, including his name.
The officer was working early Sunday when he and other officers from communities south of Chicago responded to a shots-fired call at Manny's Blue Room in Robbins. When the officer arrived, he shot 26-year-old Jemel Roberson. Roberson was an armed black security guard working at the bar.
A federal lawsuit filed by Roberson's mother Monday contends that Roberson was outside the bar detaining a person involved in the shooting when the officer shot him without provocation.
The shooting is being investigated by the Cook County Sheriff's Office and Illinois State Police. One of the men who authorities suspect fired shots inside the bar remains hospitalized with gunshot wound. Authorities say charges against that man are pending.
___
8:35 a.m.
People gathered for a vigil outside the suburban Chicago bar where an armed black security guard was shot over the weekend by a police officer.
The (Tinley Park) Daily Southtown reports that at the vigil on Monday night people praised 26-year-old Jemel Roberson as a decent and religious man.
An alderman from a neighboring community called on the Cook County State's Attorney's office to investigate the shooting Sunday morning outside Manny's Blue Room in the community of Robbins. Illinois State Police and the sheriff's office are conducting an investigation.
Roberson's mother has filed a $1 million federal lawsuit against the Midlothian police officer who killed Roberson and the village where he works.
___
12 a.m.
A lawyer says a police officer fatally shot an armed guard who was wearing a hat with "security" emblazoned across the front and holding a man down following a shooting inside a suburban Chicago bar.
Attorney Gregory Kulis represents the mother of 26-year-old Jemel Roberson. He filed a federal civil rights lawsuit seeking more than $1 million. He says Roberson worked at the bar and was dressed in black but wearing the "security" hat.
Kulis says Roberson was holding down another man outside Manny's Blue Room in Robbins when the officer arrived and shot him early Sunday. Roberson was pronounced dead after being taken to a hospital.
A Cook County sheriff's spokeswoman says four other people were shot and wounded.
Charges are pending against the man who investigators believe fired the initial shots during a dispute.