The 'curse' of winning the lottery?
Be careful what you wish for.
The New Hampshire woman who won the $559.7 million Powerball jackpot last month is refusing to claim her prize until she's assured anonymity. And she may have a compelling reason to seek the guarantee.
It turns out winning a jackpot of millions or even thousands of dollars can lead to financial ruin -- or even death. Several recent lottery winners have turned up dead in communities across the country.
Abraham Shakespeare, who won $30 million in Florida's lottery in 2009, was found buried in a makeshift grave under a concrete slab less than three years later. A woman who befriended him and offered to help manage what remained of his winnings instead murdered him; she was sentenced to life in prison.
In Ohio, 47-year-old Deborah McDonald was run over and killed after leaving a bar where she'd been celebrating with friends. McDonald had won $5,520 in the Ohio lottery's TV game show in 2010 and had purchased wedding rings for her and her husband that she couldn't previously afford.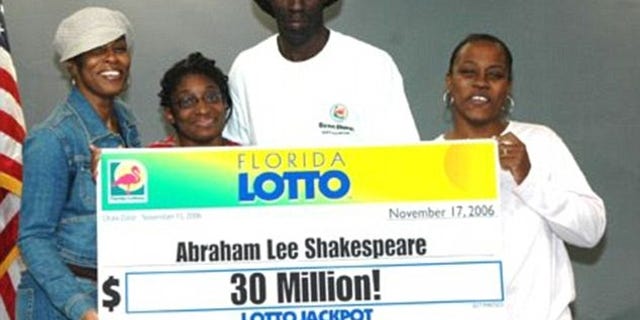 Jeffrey Dampier won an Illinois lottery jackpot of $20 million in 1996. He eventually moved with his family to Florida and invested some of his earnings in a business there. On July 26, 2005, Dampier was murdered by his sister-in-law, Victoria Jackson, and her boyfriend.
A 2007 Georgia lottery winner, Doris Murray, 42, had planned to use her $5 million winnings to start a trust fund for her grandchildren, according to lottery officials. However, she was found stabbed to death in her home a year later, in May 2008. Murray's ex-boyfriend was charged in her death.
$560M POWERBALL WINNER FIGHTS FOR ANONYMITY
When Billie Bob Harrell, Jr. won the $31 million Texas Lotto jackpot in June 1997 he was thrilled. After quitting his job and giving money to the needy, Harrell was hounded by people asking for donations. He later made a deal with a company that gives winners lump sum payouts instead of annual payments, which left him with far less than he'd won. Not long after that, he separated from his wife. He was found dead of a self-inflicted gunshot wound on May 22, 1999.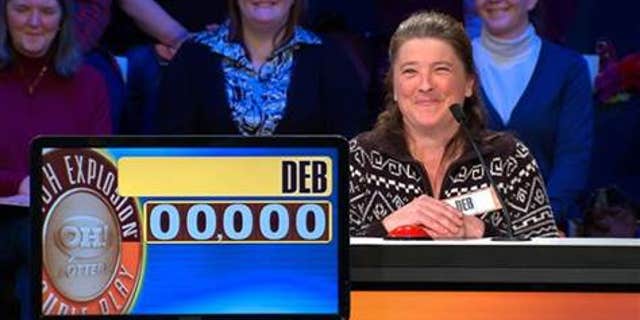 Sometimes hitting the jackpot simply brings "more problems," as rapper Notorious B.I.G. put it.
Evelyn Basehore won the $3.9 million Pick Six jackpot in 1985 and then won $1.4 million in the same game a mere five months later, beating very high odds in a rare feat. Basehore had a gambling habit, however, and gave away large amounts of money to her friends. Eventually she went bust and moved into a New Jersey trailer park in 2000. "Winning the lottery isn't always what it's cracked up to be. Everybody wanted my money. Everybody had their hand out," she told Bankrate after she lost it all.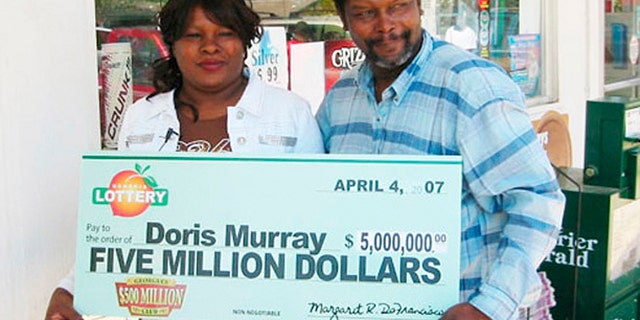 A 52-year-old South Korean immigrant named Janite Lee decided to be generous with her haul when she won $18 million in 1993. She donated $1 million to Washington University in St. Louis, Mo., to help them build a new library. But Lee also gambled a lot, to the tune of about $347,000 per year, which led to her filing for bankruptcy in 2001.
A big culprit in all this bad luck may be the rules governing how prizes can be claimed. Only two states currently allow lottery winners to remain anonymous out of the 42 that operate lotteries. With all that attention, problems are bound to happen, perhaps leading the New Hampshire woman to be apprehensive.
New Hampshire is one of the states allowing winners to form anonymous trusts. But the woman signed her name to her ticket and can't alter the signature, hiding her identity, without also voiding the ticket.
"Of the thousands of lottery winners I knew, a few were happy and a few lived happily ever after," Edward Ugel, author of "Money for Nothing: One Man's Journey Through the Dark Side of Lottery Millions," told the Daily Beast. "But you would be blown away to see how many winners wish they'd never won."