Texas woman threatens to light bank on fire, uses child as 'human shield' in attempted robbery: police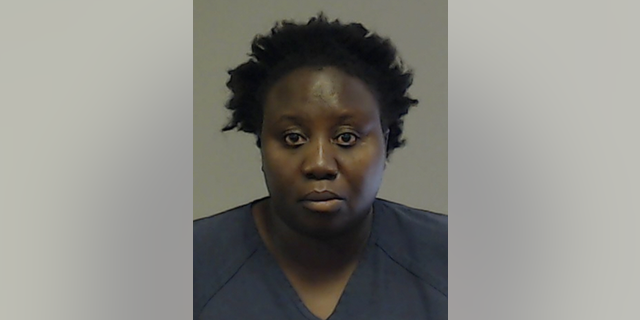 In an attempt to rob a bank, a Texas woman threatened to light the building on fire and used a child as a "human shield" after authorities arrived at the scene, police said.
Evelyn Misumi on Thursday allegedly poured gasoline in the lobby of a Bank of America in Murphy, Texas, threatening to light the building on fire in an attempted robbery, FOX4 reported.
MARYLAND MAN ARRESTED AFTER DRAGGING DOG BEHIND CAR AS PUNISHMENT: POLICE
After authorities arrived, they used pepper spray and a taser to prevent the 36-year-old from escaping, according to FOX4. But Misumi was able to get to her car, where authorities said an unidentified child was located.
She pulled the child out of the car, hiding behind him or her so authorities would not fire their guns.
After tasing Misumi and using pepper spray, they were able to pry the child away from her. The news station reported that the child was not seriously injured.
KANSAS MOM WARNS OF HOT TEMPERATURES AFTER TEEN SON WITH AUTISM DIES OF HEAT EXHAUSTION
Misumi was arrested and later charged with child endangerment and aggravated robbery. She is being held at the Collin County Detention Center on a $50,000 bond, according to jail records.