Texas woman says she was drugged, 'shackled' to bed and forced to clean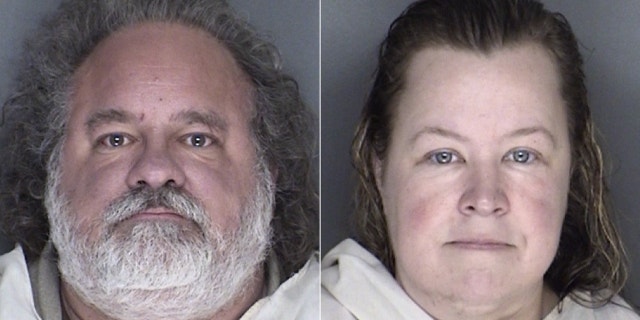 A woman rescued by police said she was drugged, kidnapped and "shackled" to a bed while being forced to clean, authorities said on Monday.
Police received a call on Friday about a woman possibly being held against her will in a home in Ovilla, Texas, about 22 miles south of Dallas. A woman, who wasn't immediately identified, told officers when they arrived that she was drugged and kidnapped.
"The victim advised she had been handcuffed, shackled and chained to a bed in the residence and forced to work cleaning," Ovilla police said.
The residents, Charlotte Kelly DeMars, 48, and Jean-Claude DeMars, 51, were arrested on Sunday and charged with kidnapping.
The woman was given medical treatment.
Police are investigating the incident as a human-trafficking and kidnapping case.