A woman in Texas is thankful that one local police officer was ready and proficient in wrangling snakes to handle a certain slithery reptile that made itself comfortable in a parking lot.
The Irving Police Department said that on Tuesday, August 22 they received a call from a frantic woman who said that a slithery snake was preventing her from reaching her car in a parking lot.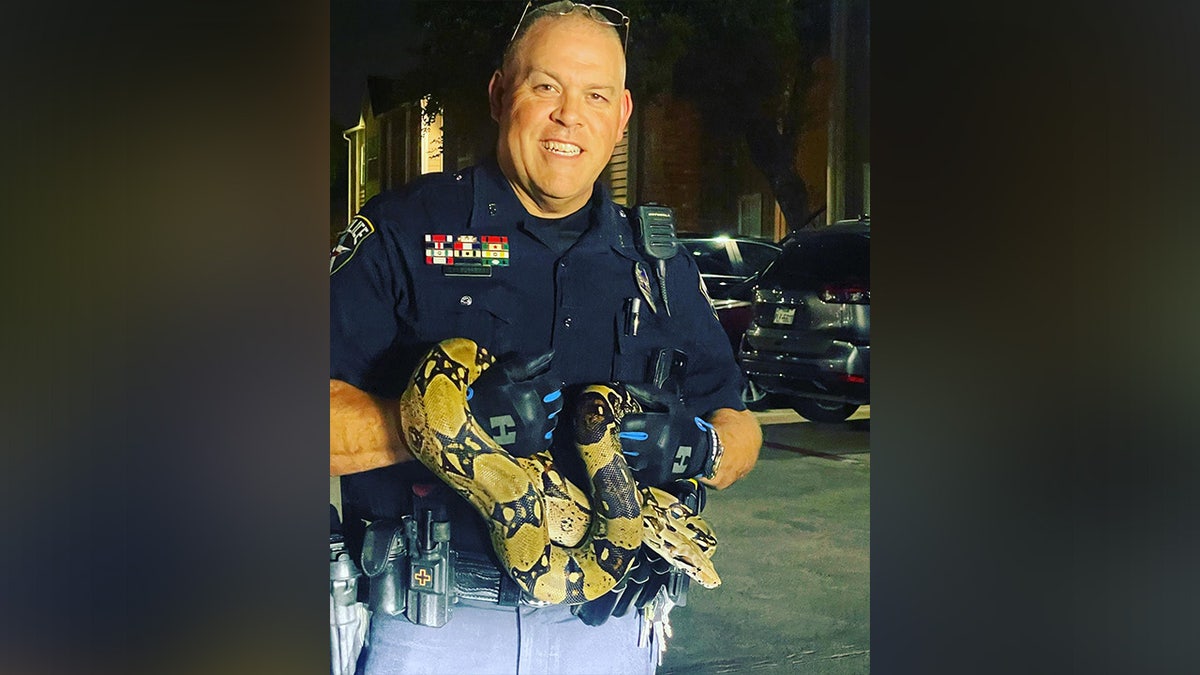 The department said that luckily Irving Police Department Officer Steve Burres has a "hidden talent" for handling wildlife, especially snakes.
ARIZONA WOMAN FINDS HUGE SNAKE IN TOILET
"Officer Burres is our snake whisperer," Irving police posted on X, formerly known as Twitter. Burres has reportedly captured multiple snakes in the past.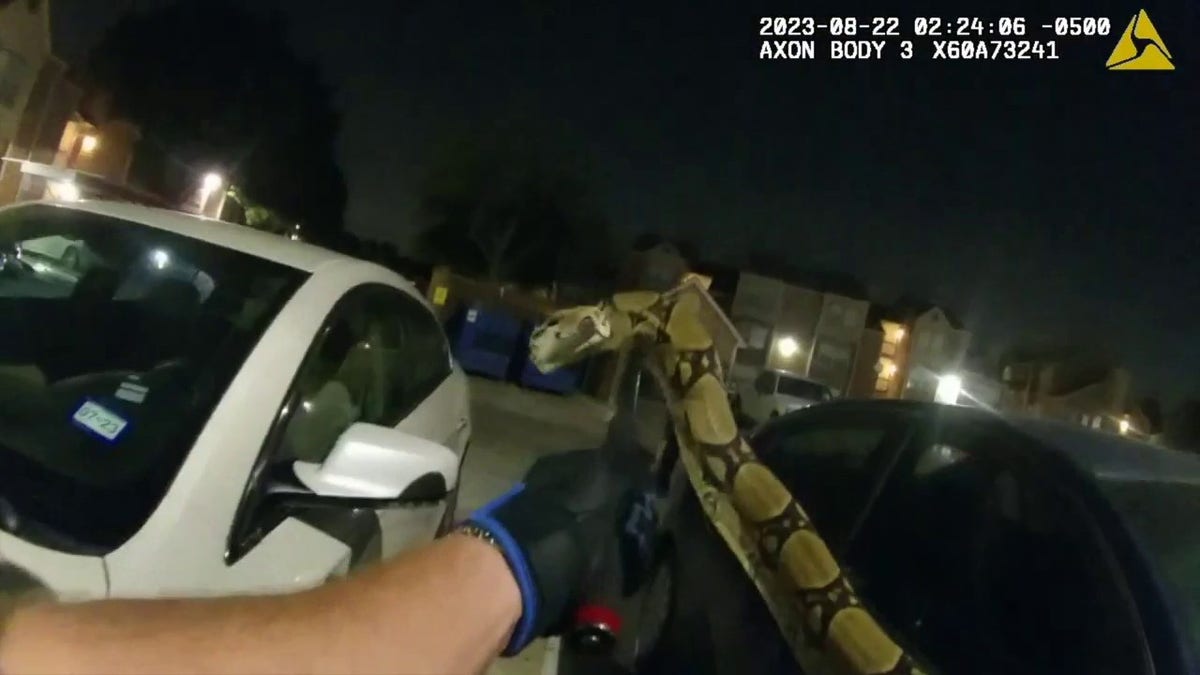 In body camera footage, released by the department, Burres is seen stealthy grabbing ahold of the large snake, which he quickly identified as a python.
Responding authorities said that the on-the-loose snake measured approximately 6 feet in length.
TWENTY-SIX SICKENED IN 11 STATES IN SALMONELLA OUTBREAK LINKED TO SMALL TURTLES: CDC
"What a beautiful snake," the officer is heard in the footage. "He is pretty."
"He's got an ungodly amount of teeth," the officer added as the snake is seen on body camera footage writhing in the parking lot.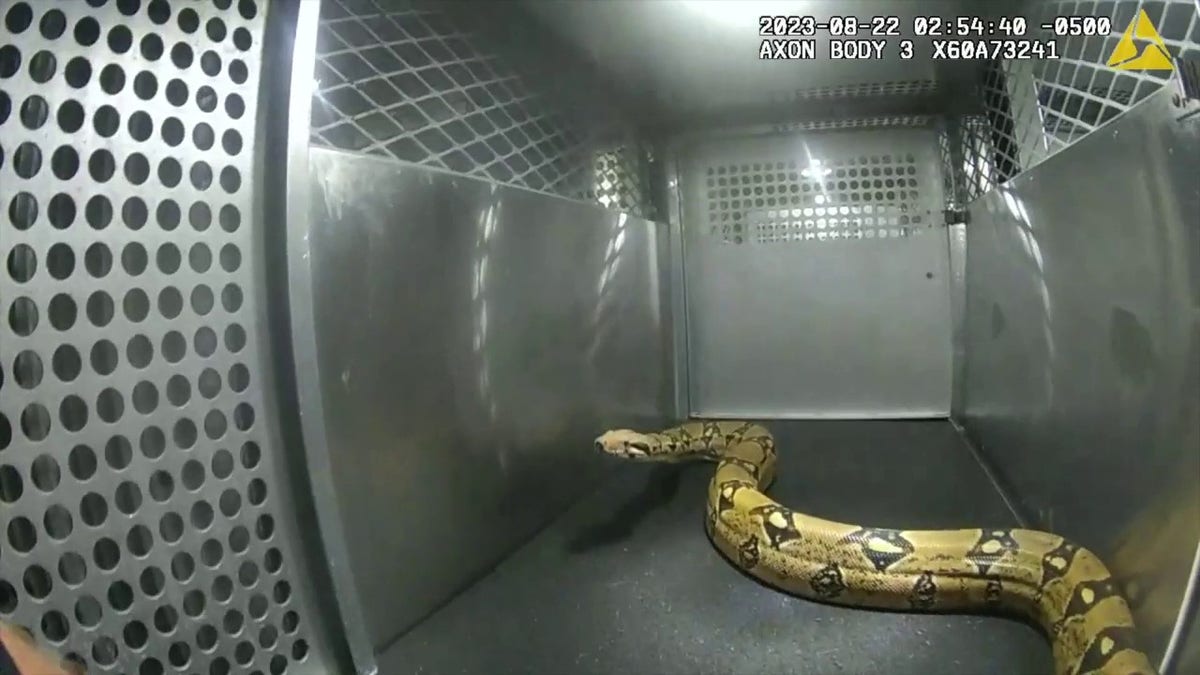 The other responding officers asked the woman if the snake is her neighbors, noting that it must have escaped.
CLICK HERE TO GET THE FOX NEWS APP
"It has to be," Burres said, noting that the snake is not native to Texas.
After capturing the snake, officers called the local wildlife protection who arrived to assist removing the reptile from the parking lot.