Texas woman, 25, reported missing, last seen driving to visit boyfriend, family says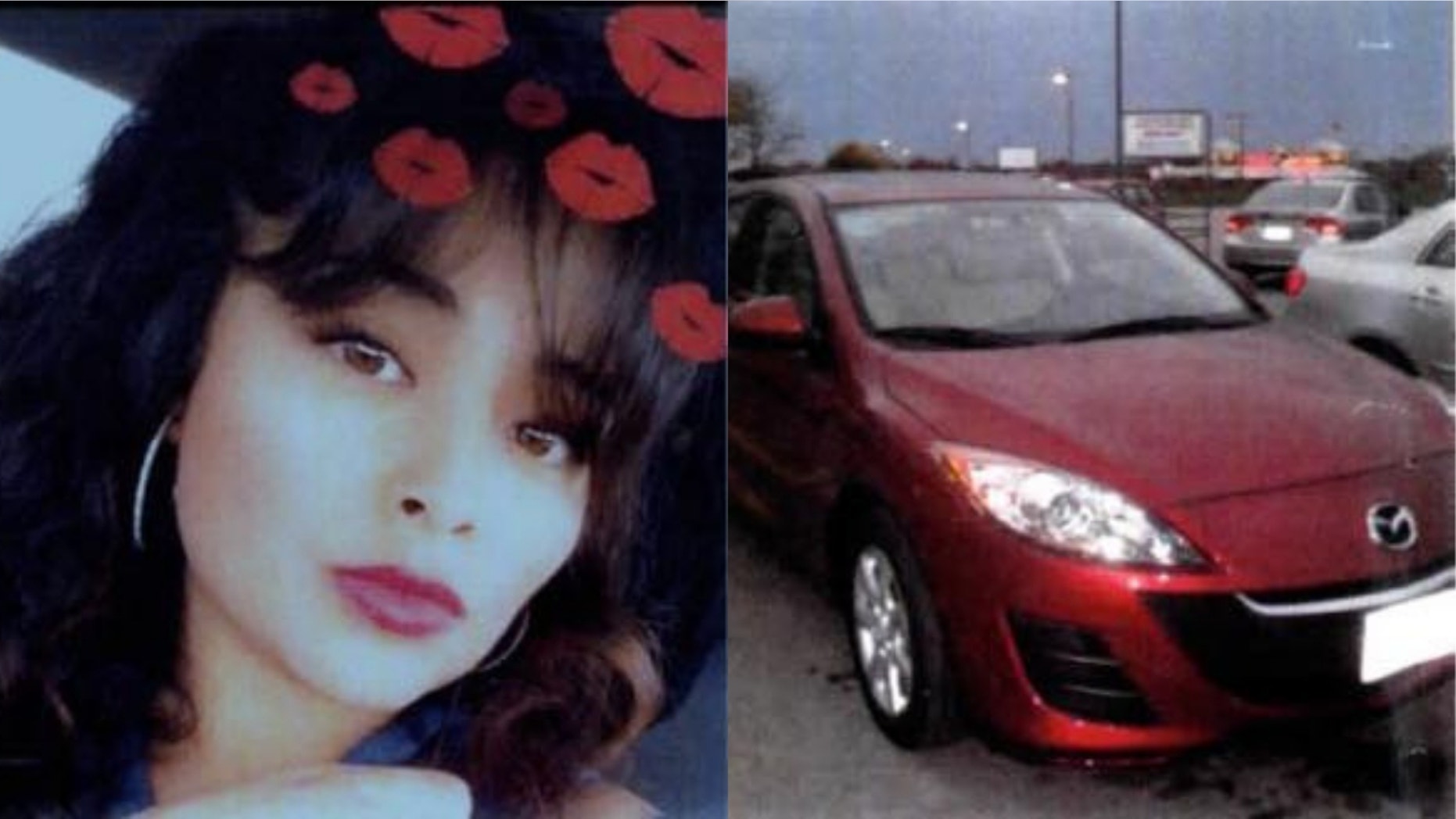 Police are searching for a  25-year-old Texas woman who reportedly hasn't been seen since she left a party last month to go see her boyfriend.
Brenda Lizbeth Montanez vanished on Jan. 27 and was last seen driving a maroon 2011 Mazda, the Henderson County Sheriff's Office said Friday.
Montanez's family contacted police last week after they failed to get in touch with Montanez for nearly two weeks. Montanez's stepfather, Pablo Orlando, told CBS Dallas he was supposed to meet Montanez on Jan. 27.
"She never came and we started calling her and her phone went straight to voicemail," Orlando said, adding it was strange for Montanez to not respond.
TEXAS DWI SUSPECT BIT OFF PART OF ARRESTING OFFICER'S EAR, COPS SAY
Orlando and Montanez's sister, Yessica Montanez, talked to the 25-year-old's friends who told them Montanez was at a party in Addison, but left to drive to Log Cabin, Texas, to visit her boyfriend at a lake house.
Montanez eventually left her boyfriend's house after he denied her entry because the mother of his child was there, the family said.
"He said he was going to call the police and after that she left, but we don't know where," Orlando told the news station.
Yessica Montanez added: "We have the police record that he called the police. Hopefully, we find something soon or her car or a clue. That's what we're waiting for."
CLICK HERE TO GET THE FOX NEWS APP
The Log Cabin Police Department, the Henderson County District Attorney's Office and the Texas Rangers have joined the search for Montanez.
"We all want to see her quickly found, and I am hoping that once again the people of this County will answer the call and provide us with any information that could help in this all-out search," Henderson County Sheriff Botie Hillhouse wrote in a Facebook post.