Texas teen tweets herself out of pizzeria job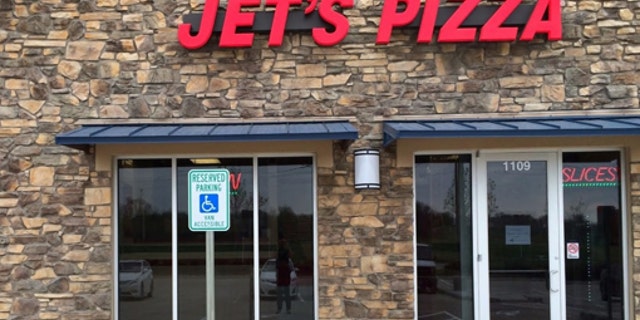 NEWYou can now listen to Fox News articles!
A Texas teen lost her job at a Dallas area pizzeria before she even started when she trashed the gig in a tweet that her prospective boss spotted.
"Ew I start this f*** a** job tomorrow," Twitter user @cellla_ tweeted on Friday regarding her new job at Jet's Pizza in Mansfield, along with a string of emojis depicting seven thumbs down.
But the worker was served up a cold slice of reality when another Jet's employee showed the missive to franchise owner Robert Waple. He responded to the young girl with a tweet of his own.
"No you don't start that FA job today! I just fired you! Good luck with your no money, no job life!" @Robertwaple tweeted on Saturday, using his account for the first time since signing up for the social media service in 2009.
The public firing didn't seem to bother Cella, who tweeted out her joy over being fired on Twitter.
"I got fired over Twitter," she said.
Waple tweeted out a second message to Cella which has since been deleted according to reports.
"Working register, taking phone orders, making subs/salads. Eating free pizza. How hard would that have been?" he said in the tweet.
Some questioned the validity of Waples' account, but Cella confirmed the message was legitimate in yet another tweet.
Waple's pizza shop is a franchise of Jet's Pizza, which has nearly 400 locations in 18 states.
"The location in question is an independently owned and operated franchise store. Jet's America, Inc., as the franchisor, cannot dictate the employment practices or decisions of independently owned and operated franchise businesses," a spokeswoman for Jet's Pizza's corporate office said in a statement provided to FoxNews.com.
"Nevertheless, Jet's regrets to see the manner in which this situation has been handled by the parties involved."
The teen has become something of an instant celebrity after news of the incident went viral. Since Friday, she has amassed nearly 4,000 followers.
People around the world have been tweeting at her while Waple appears to have shut down his page.
"@Cellla_ I love that you're still on Twitter and his coward a** bounced. Hahaha," wrote one user.
"who needs that f** a** job you're famous," commented another.
No word if Cella has had any other job offers due to sudden attention.