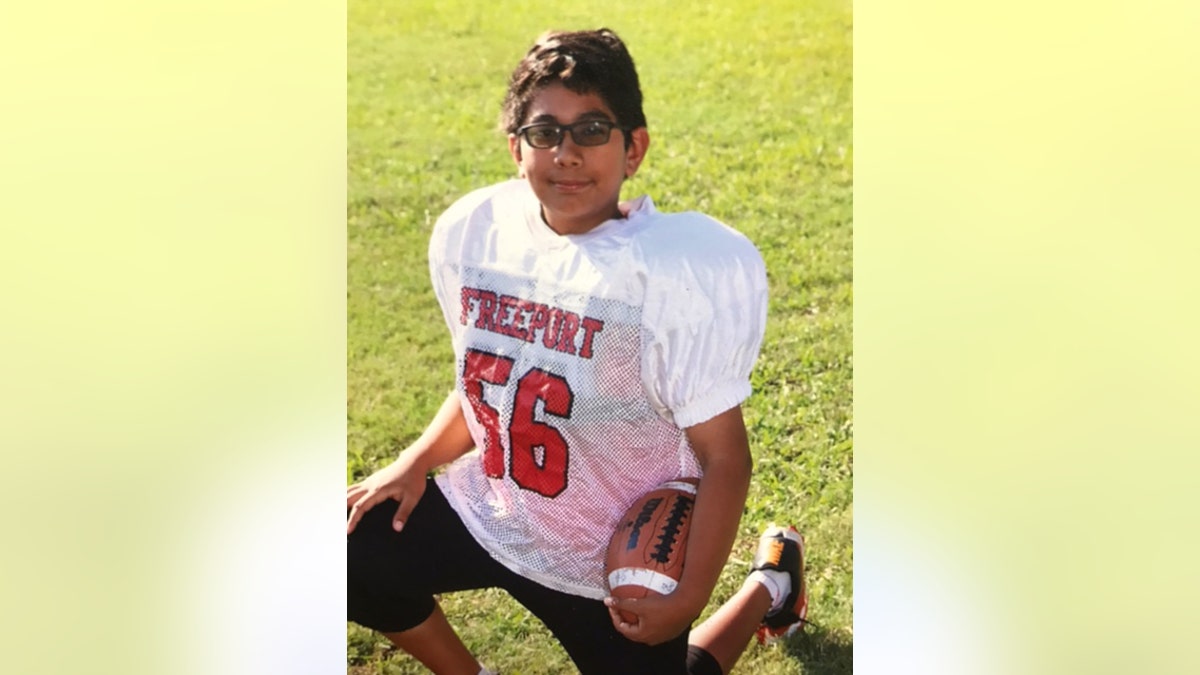 A game of Russian Roulette killed a 13-year-old boy in a park in Texas, according to police who said another teen was charged with manslaughter.
Juan Borja, a 7th grader at Freeport Intermediate School, died Wednesday from a gunshot wound to the chest, police said.
ST. LOUIS GUNMAN KILLS 2 GAS COMPANY WORKERS BEFORE SHOOTING HIMSELF
Investigators said the boy was with a group at Peppermint Park in Freeport around 5:45 p.m. when Borja unveiled the gun to others in attendance. He allegedly loaded a round into the weapon before handing it out.
A 14-year-old Freeport boy was later taken into custody and charged with manslaughter and tampering with or fabricating physical evidence. The suspect supposedly took the weapon and hid it in a field before police found it, according to investigators.
Police say that a man had called after he thought he heard possible fireworks at the park and then found the boy laying face-down in the grass.
Paramedics rushed the teen to a hospital where he later was pronounced dead.
The investigation is ongoing.
The Associated Press contributed to this report.