Texas teen, 13, is charged in stabbing death of friend; victim's mother claims adult stood by and watched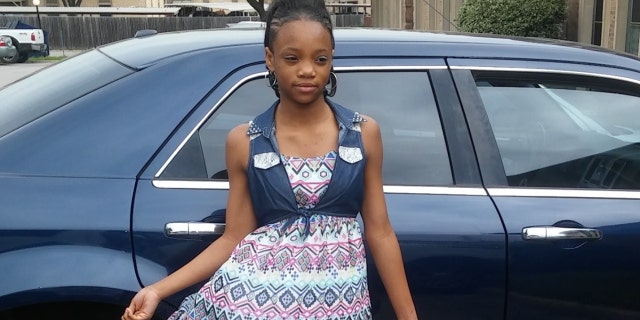 NEWYou can now listen to Fox News articles!
A 13-year-old Texas teen was charged in the stabbing death of her friend, with the victim's mother alleging that an adult stood by and watched the altercation turn deadly.
Anntoinette Carter said that the suspect and her daughter, 14-year-old Nylah Lightfoot, were on-and-off friends, and they asked to have a sleepover at the Carter home. When she said no, the friend asked Lightfoot to come over and collect her clothes, KDFW reported.
When Lightfoot arrived at the apartment complex in south Fort Worth early Tuesday, the girls got into a physical fight. Carter said her daughter prevailed but the suspect retaliated. According to police, that's when the suspect pulled out a knife and stabbed Lightfoot several times.
TEXAS TEEN, GIRLFRIEND HIRE GUNMAN TO KILL MAN'S JEWELER FATHER, POLICE SAY
She was taken to John Peter Smith Hospital, where she was pronounced dead. The Tarrant County medical examiner's office said Lightfoot was stabbed in the neck and chest.
Carter alleged that there was at least one adult inside the home who stood by and watched the ultimately fatal brawl, The Star-Telegram reported.
Fort Worth Police spokeswoman Bradley Perez said that the suspect was arrested Wednesday, but because of her age, no further information was provided.
On Thursday the suspect was ordered by State District Judge Timothy Menikos to be held in custody pending the trial.
"I'm daughterless," Carter said. "My heart feels like it's been ripped out and stomped on."
The Associated Press contributed to this report.