Texas children found locked in dog cage, malnourished, authorities say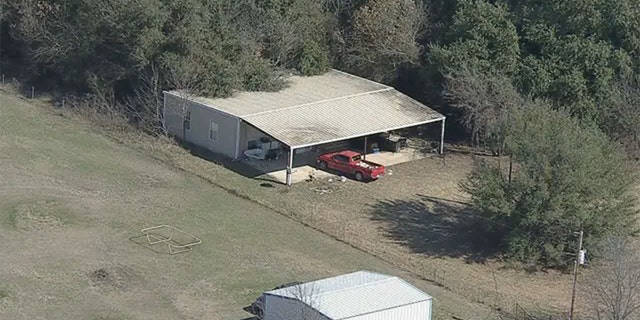 Four underfed children – ages five and younger – were located by authorities on a Texas property on Tuesday, the two eldest of which were inside a locked dog cage, the sheriff said.
The children, which included three boys – ages 5, 3 and 1 – as well as a four-year-old girl, were found around 7:20 a.m. following deputies' arrival to a home on a domestic disturbance call near Rhome, Texas, Wise County Sheriff Lane Akin said, according to The Associated Press.
The law enforcement officials had been speaking with a man and a woman when kid's were heard from a barn, according to The Dallas Morning News. The woman is reportedly the mother of all four children while the man is the father to one of them.
UTAH BOY, 5, CALLS 911 AFTER DISCOVERING NEIGHBOR WAS STABBED TO DEATH, POLICE SAY
Andrew Joseph Fabila, 24, and Paige Isabow Harkings, 24, were each charged with four counts of criminal child endangerment, according to Wise County jail records. Harkings also was hit with an aggravated assault charge.
The children were inside a barn that had been "crudely fashioned" into a living area, Akin said, according to The Associated Press.
The eldest two were in a 3-by-3-foot cage, a discovery which Akin told The Dallas Morning News that he found "absolutely disgusting." The younger children were dirty and only had some clothes on, the sheriff said.
The group was reportedly hungry and thirsty, despite there being ample supplies in the structure.
CLICK HERE TO GET THE FOX NEWS APP
"There was plenty of food inside the barn, but the refrigerator and the cabinets had been locked so the kids could not get in to get food," Akin said.
All four kids were reportedly transported to a medical center to be examined.
The Associated Press contributed to this report.