Texas school district threatens to suspend students who protest gun violence during school hours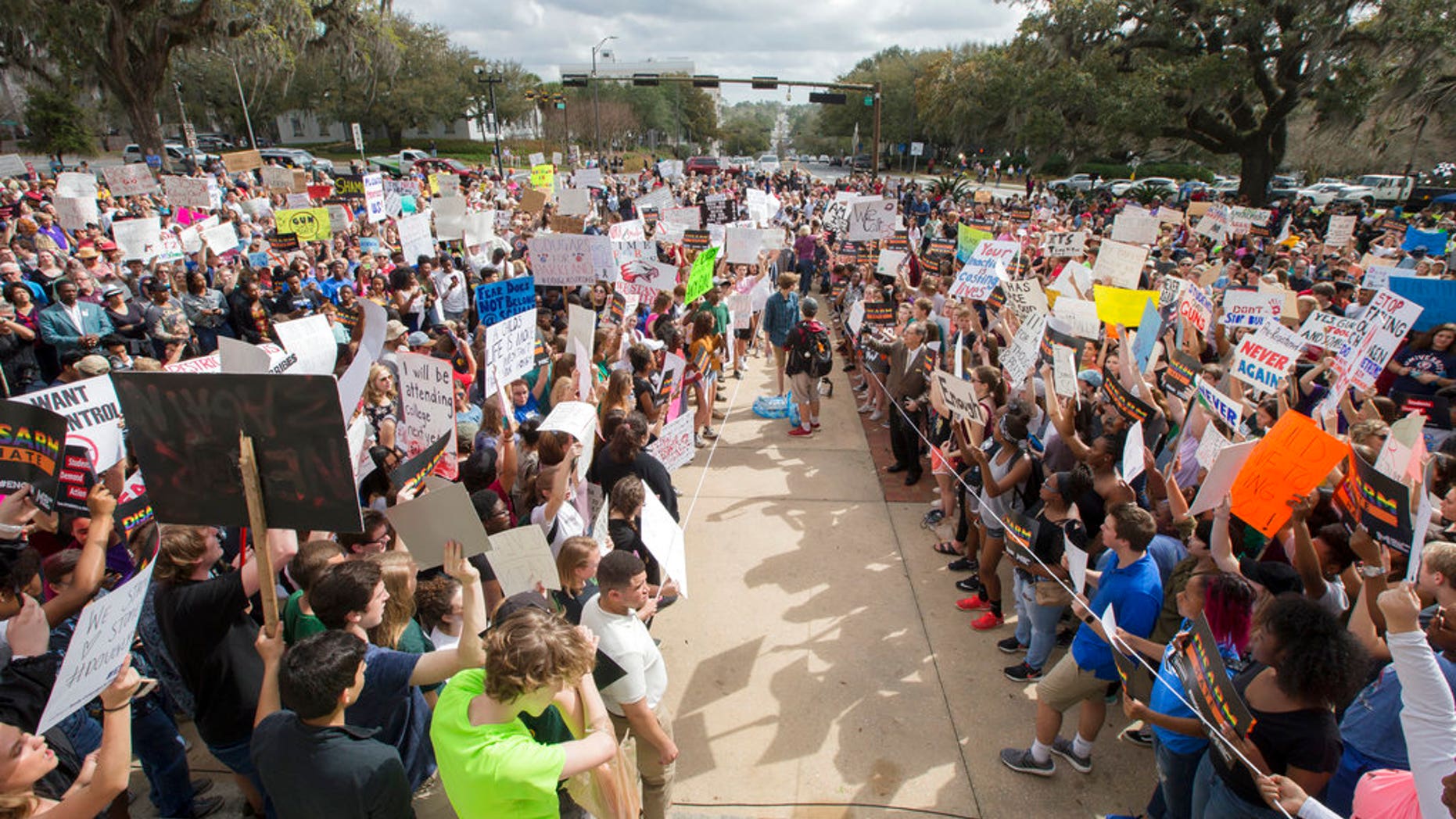 A Texas school district is threatening to suspend students who protest gun violence during school hours as "walkouts" among young activists take place nationwide.
Curtis Rhodes, Superintendent of Needville Independent School District, stated in a letter posted to Facebook and reportedly sent home to students on Tuesday that while the school district "is very sensitive to violence in schools including the recent incident in Florida," the district "will not allow a student demonstration during school hours for any type of protest or awareness!!"
If students do choose to protest, the school district said they'll suspend them for three days, and they'll "face all the consequences that come along with an out of school suspension."
The district's letter, which was posted to Needville High School's Facebook page, was taken down Wednesday.
Student activists have organized a number of marches nationwide following last week's mass shooting at Marjory Stoneman Douglas High School in Parkland, Florida, in which a gunman used an AR-15 semi-automatic rifle to fatally shoot 17 people.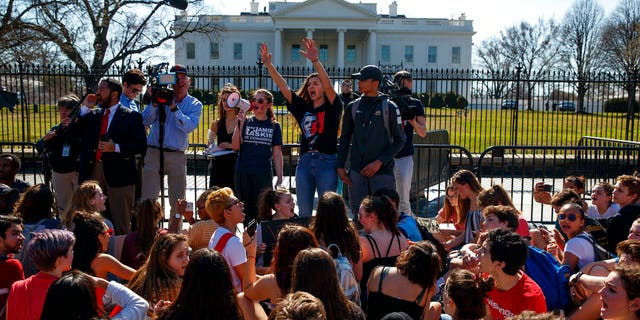 Students across Florida on Wednesday walked out of their schools to show solidarity with the victims, while also pushing for stricter gun control laws.
FLORIDA STUDENTS WALK OUT OF SCHOOLS, PRESS LAWMAKERS FOR TOUGHER GUN LAWS
Organizers behind the Women's March, an anti-Trump and female empowerment protest, called for a 17-minute, nationwide walkout by teachers and students at 10 a.m. on March 14.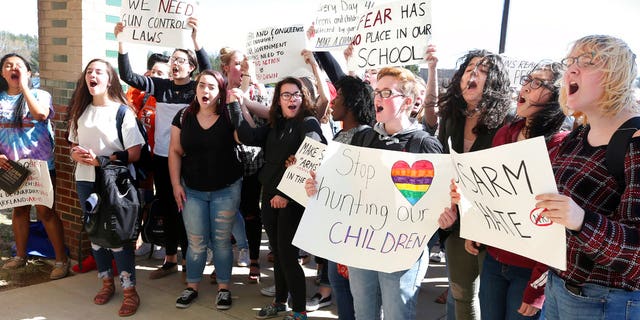 "Students and staff have the right to teach and learn in an environment free from the worry of being gunned down in their classrooms or on their way home from school," the group argued.
March For Our Lives, a group formed by survivors of last week's shooting, has also organized a march on Washington, D.C. on March 24 to "demand that a comprehensive and effective bill be immediately brought before Congress to address these gun issues."
The Network for Public Education, an advocacy organization for public schools, announced a day of walkouts, sit-ins and other events on school campuses on April 20 — the anniversary of the 1999 shooting at Columbine High School in Colorado that left 12 students and one teacher dead.
The Needville school district said anyone who participates in the "movement" will be disciplined, "no matter if it is one, fifty, or five hundred students involved."
The superintendent said students should "respect" themselves and other students, and should "please understand that we are here for an education and not a political protest."
The Associated Press contributed to this report.