Texas police officer mourned after being killed in the line of duty; suspect in custody
A Texas police department and community are mourning the death of an officer killed in the line of duty Wednesday night.
Officer David Sherrard, 37, an officer with the Richardson Police Department, was fatally shot in an hours-long standoff. Sherrard was responding to a disturbance call at an apartment complex.
Officers went to a nearby apartment where they found a man who had been shot. A standoff ensued with a suspect, who was identified by authorities as Brandon De McCall, 26.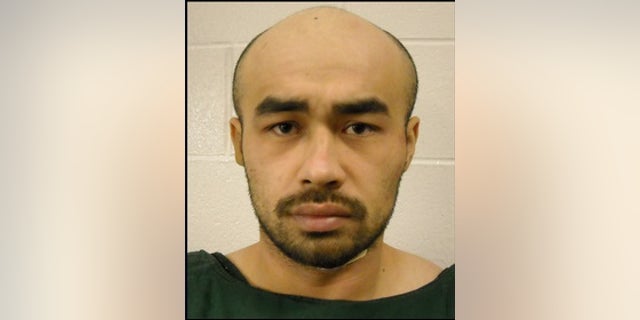 Police said McCall fired his weapon intermittently during the course of the standoff but was later taken into custody. Sherrard was reportedly shot in the neck and died in a hospital about three hours later, FOX 4 reported.
McCall was reportedly heard apologizing when he was arrested.
TEXAS CHURCH SERVICE STABBING LEAVES AT LEAST ONE DEAD; SUSPECT IN CUSTODY
The suspect is being held at the Collin County jail on a capital murder charge. Online jail records did not indicate if he had an attorney. Dallas News reported McCall has a police record, which included possession of a controlled substance in 2017.
A second man shot, Rene Gamez, 30, died from his wounds. Dallas News reported Gamez lived in the complex.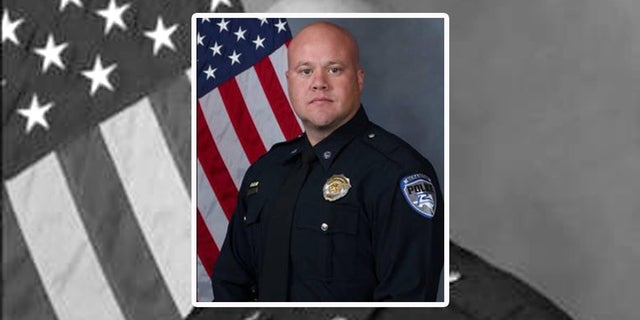 Richardson police chief Jim Spivey said Sherrard was the first officer to die on duty in the department's history. He was also the first officer to be killed in Texas this year. Sherrard was a veteran of the force for more than a dozen years and was a married father with two daughters.
"It's a sad day for the Richardson Police Department. This is the first officer that has been killed in the line of duty in our department in our 63-year history. You can imagine the trauma that's caused for our department," Spivey said at a press briefing Thursday.
Gov. Greg Abbott tweeted his condolences to the officer's family Wednesday.
TEXAS DEPUTY 'NEARLY KILLED' AFTER MAN SPEEDS OFF DURING TRAFFIC STOP
"The hearts and soul of Texas mourn with you. Your loss is a loss to all law enforcement and everyone in our great state. Texas will honor the lost officer with the dignity he deserves. May God rest his soul. And may his legacy live on in others' service," Abbott said.
Sherrard's wife, Nicole, mourned the loss of her husband on Facebook.
"I still can't believe this is real!!! He seriously was the greatest man in this earth!!! He loved me more than I ever deserved and I'm broken!! I close my eyes and all I see is his smiling face and it's like a movie with just flashes of memories over 20 years!! I was blessed to be his first girlfriend and his only true love and he loved me and our daughters so much! Please pray for us!! I'm overwhelmed with texts and messages and FB comments. He was a very loved man by so many," she wrote.
Friend and police officer Steve Hooten also shared his thoughts.
"February 7 is a day that will forever be marked as the day the Richardson Police Department lost one of the best officers I have ever known. David Sherrard was the police officer you would want to show up at your house under any circumstance. As a fellow officer, he was the type of police officer we want with us on a high risk call. An officer you would never question if he had your back. We never questioned his bravery."
The Associated Press contributed to this report.