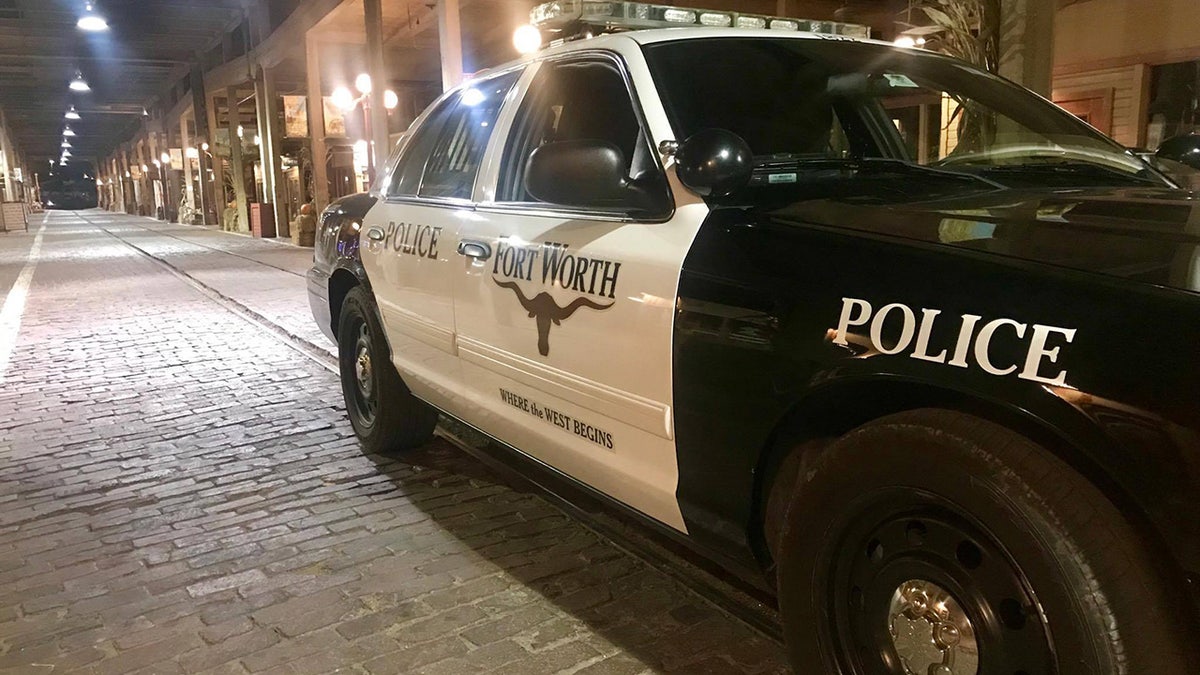 A Texas police officer was in the "fight of his life" after being critically wounded in a shootout with three robbery suspects in Fort Worth early Friday, authorities said.
The undercover officer was rushed to a hospital by police vehicle as his fellow officers worked to keep him alive, Forth Worth Police Chief Joel Fitzgerald said. Police tweeted the officer was "courageously fighting" as he remained in ICU "in critical condition."
"One of our heroes was struck down tonight and we are praying for him," Fitzgerald said.
Fort Worth Mayor Betsy Price said the officer was in the "fight of his life" and asked for citizens to pray for him, his family and his fellow officers.
The officer was shot while trying to stop the suspects, who were attempting to rob a bar at gunpoint while patrons were still inside, police Chief Joel Fitzgerald said. One suspect was killed at the scene when police returned fire, and the two others were taken into custody.
Sgt. Chris Britt said a team of at least 10 officers had been conducting surveillance on three suspects Thursday night. The trio were believed to be responsible for a string of robberies in the Fort Worth area, he said.
The team followed the suspects to a bar, which they attempted to rob at gunpoint, police said. When police confronted the suspects, at least one suspect fired and struck the undercover officer.
Officers returned fire, killing a male suspect believed to have fired shots. It was unclear how many shots had been fired. No patrons inside the bar were injured.
A female suspect was arrested at the scene, while a second male suspect ran away. Officers later found and arrested the male, police said.
Officials said the suspects were being investigated for at least 15 robberies in Fort Worth, adding that more may have been committed outside the city.