Texas Officials Offer Reward for Capture of Violent Sex Offender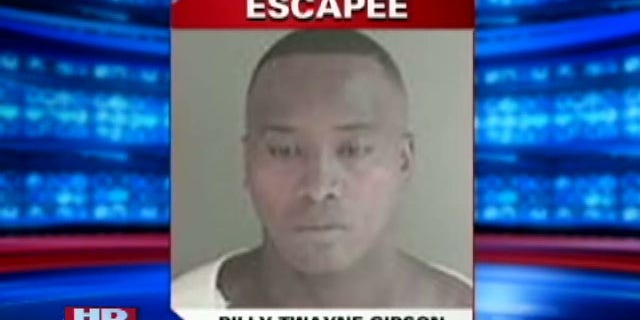 NEWYou can now listen to Fox News articles!
Texas authorities are offering a reward for the capture of a violent sex offender who escaped from custody early Sunday, MyFOXdfw.com reported.
Billy Twayne Gibson, who was released from prison in May after serving time for sexually assaulting a child, reportedly left the Wayback Halfway House in Dallas just after midnight on Saturday.
Gibson, 33, who has a long criminal history, also removed the 24-hour GPS tracking device that he's required to wear by law, the station reported.
Investigators with the Texas Department of Public Safety have described Gibson as 6 feet 3 inches tall, weighing 250 lbs. with tattoos on his arms, legs and chest.
A $1,000 reward is reportedly being offered for Gibson, who has used several aliases, including Billy Bruton, Gibson, Joseph Mohan and Tulu.