Texas officer suspended during investigation into roadside cavity search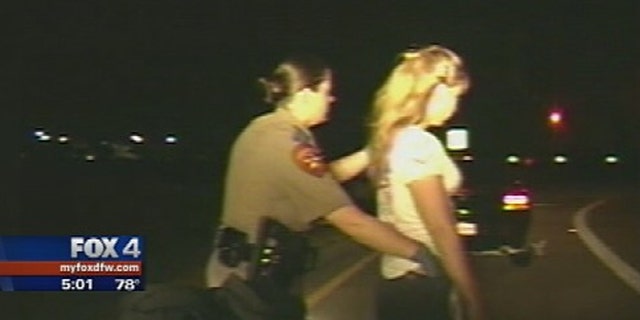 A Texas Department of Public Safety trooper accused of conducting a humiliating cavity search along a highway last summer was suspended with pay as an investigation into the allegations continue, the department said in a statement to FoxNews.com.
The trooper was identified as Kelly Helleson. In July, she was reportedly called to the scene along Highway 161 after another trooper suspected two women had marijuana.
Angel Hobbs, 38, and her 24-year-old niece, Ashley Hobbs, denied having the drug. The women, however, were searched. Video from the patrol car's dashboard appears to show Helleson's hand on their breast and down the back and front of both women's pants.
Both claim Helleson did not change gloves during the search. Angel Hobbs said she felt "humiliated in front of other traffic," MyFoxDFW.com reported.
The Texas Rangers conducted an inquiry into the incident and handed the results to the Dallas County District Attorney's Office for review.
The department would not comment on pending litigation. But it clarified its policy.
The department said it complies with the Fourth Amendment -- which guards against unreasonable searches -- and said "any search that unreasonably invades the bodily integrity of a citizen is in violation of the Fourth Amendment" hence a violation of policy.
The women's allegations will be investigated and presented to a grand jury next month.