Texas murder case has ICE at odds with local prosecutors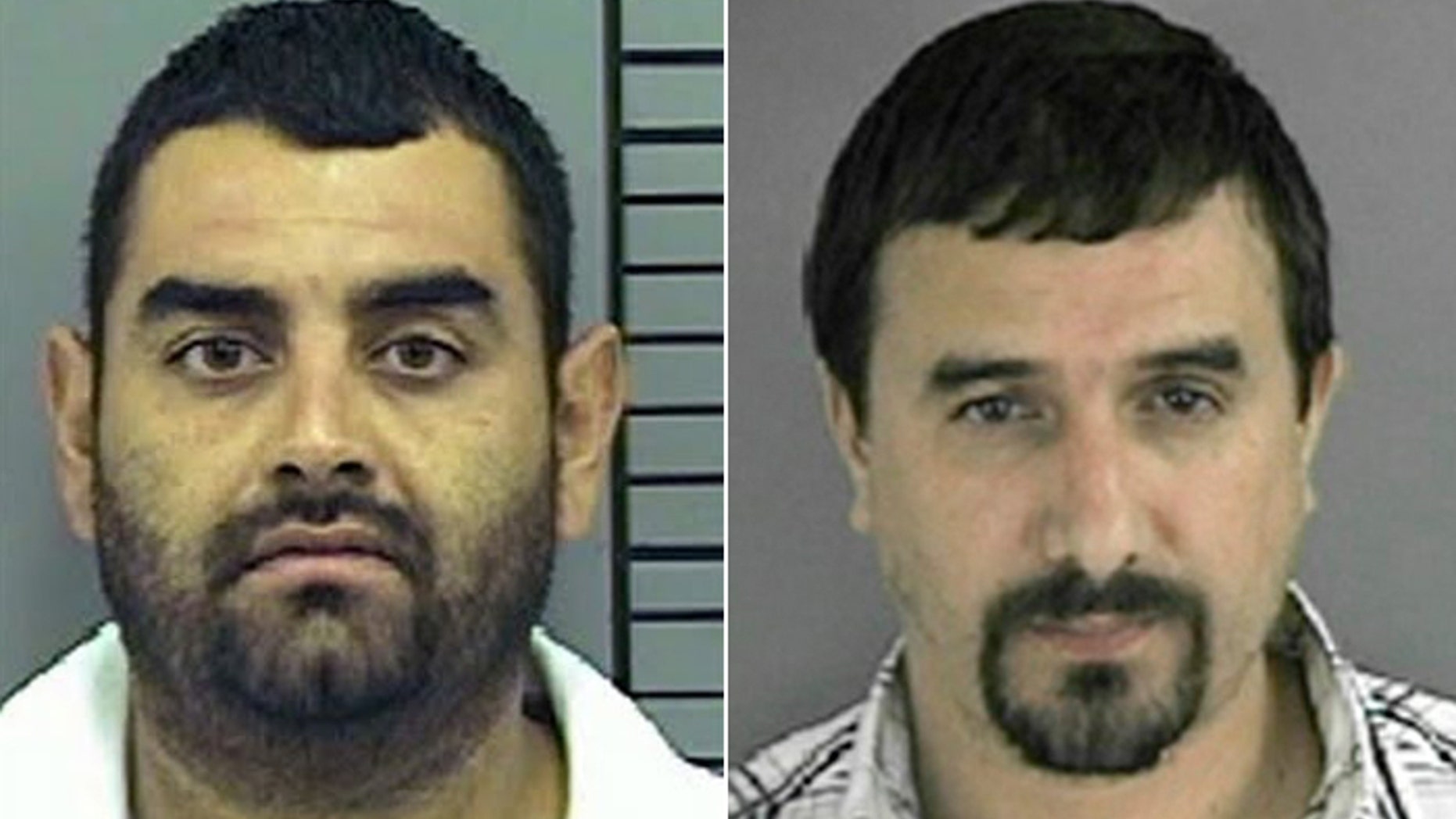 A highly unusual murder case where the defendant and victim were both federal informants drew six government attorneys to the courtroom of a Texas judge who admits he isn't sure how to handle the case.
Defendant Ruben Dorado Rodriguez who, like the victim, was a member of a Mexican drug cartel, claims he confessed to local cops after being promised help the feds now deny offering.  His handler at Immigration and Customs Enforcement initially refused to testify, then later admitted knowing prior to the 2009 murder of Jose Daniel Gonzalez Galeana that a hit had been ordered.
Dorado's attorneys want the confession thrown out because they say it came after his handler at Immigration and Customs Enforcement promised to intervene. A frustrated District Court Judge Gonzalo Garcia, who had already expressed frustration with ICE for not complying with subpoenas, warned that Dorado's relationship with ICE could result in a test case for potential transfer to federal court.
"As a judge in the state of Texas I have to follow Texas law which may pose a problem with what the agent has permission to testify to," Garcia said Thursday at a pretrial hearing.
In addition to Dorado's defense team, two attorneys from ICE, a pair of Assistant U.S. Attorneys and two local prosecutors were all on hand at the proceeding
Defense attorney Leonard Morales wants the confession tossed because his client's ICE handler, Pete Loera, initially resisted to testify to what he may have known about the killing and what he may have promised Dorado after his arrest.
Loera was the handler for both men at the time of Galeana's assassination, and recently testified that he knew the hit had been ordered. The triggerman has already been convicted, but Rodriguez faces charges for helping to carry it out.
Assistant U.S. Attorney Eduardo Castillo said Loera had wide latitude as to what he could discuss. Although the federal agency initially resisted the subpoena, Castillo said it complied because of the magnitude of the case.
"The position of the agency was to protect disclosures but given the severity of the charges, the agent was given permission to testify, we're not interested in jeopardizing a fair trial without putting further lives or investigations at risk," Castillo said.
Still, both Morales and Garcia voiced concern about heavily redacted ICE documents submitted into evidence. Castillo assured the court the process has begun to remove as much as possible.
Loera said Galeana, also known by the cartel name of "Picus" came into the fold as an informant in the summer of 2007 after being implicated in an investigation. He was given "protections" that Loera said he could not disclose.
Dorado, known in the cartel as "Meyer," was brought in at a later date as an informant following an illegal immigrant investigation, but was not provided the same privileges as Galeana and was classified as a cooperating defendant.
Loera said neither Galeana nor Dorado knew the other was an informant. Galeana allegedly saved Dorado from a cartel hit in the past by vouching for him.
The relationships turned sticky in the summer of 2008 when Galeana learned there was a hit placed on him by the cartel. Loera said a threat assessment was conducted and Galeana was given money to leave the area but returned in less than a month.
A second threat came in March 2009, when ICE learned the cartel now had gotten Galeana's address from Dorado. Once again, ICE advised Galeana to leave El Paso which he refused.
After the Galeana hit, Loera said, he still had no idea that Dorado was involved until his August. 10, 2009, arrest by El Paso police.
"My role was to provide leads to them and educate them on the cartel investigations we had," Loera said of his relationship with El Paso detective Jimmy Aguirre. "I did not promise Mr. Dorado anything, I don't have the authority to do that."
That's not how Dorado saw it. He testified at the hearing that he had met with Loera after the murder.
"He told me if police questioned me to cooperate because he would take care of it," Dorado said.
Triggerman Michael Jackson Apodaca, who recently pleaded guilty and is serving a life sentence, was a soldier based at nearby Fort Bliss when Dorado allegedly hired him and 17-year-old Christopher Duran to kill Galeana.  Duran also pleaded guilty and is facing 25 years in prison.
Garcia has much to ponder in terms of how the ICE relationship between the two informants could affect the prosecution on the state level, a confession under dubious circumstances, and what ultimately lies beneath heavily redacted ICE reports still waiting to be released.
Garcia said he will make his decision next week.