Texas mom accused of killing 2 kids hours after deputies visit home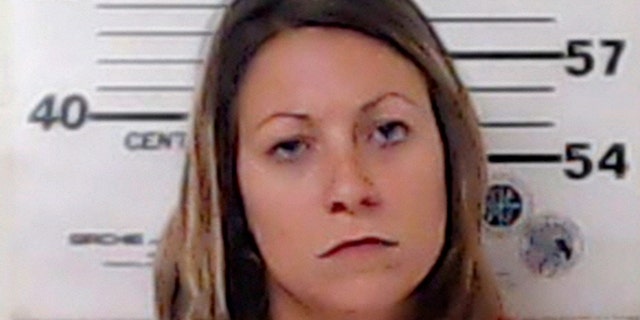 A North Texas woman is behind bars accused of killing her two young daughters hours after deputies visited her home in response to a call that she was suicidal, according to reports.
KayLee and Kenlie Henderson were shot dead in their sleep in rural Payne Springs, about 60 miles southeast of Dallas, Fox 4 Dallas reported Thursday. KayLee was 7; Kenlie, 5. Their mother, Sarah Henderson, 29, was charged with capital murder. She was on a suicide watch at the jail.
"Why did I do that, babe?" Henderson asked her husband as he spoke to a 911 operator, the Dallas Morning News reported Friday. "What's going on here?"
"Nothing's going on, that's what I keep telling you," Jake Henderson told his wife.
He was asleep and woke up to hear her saying, "Babe, I just shot the kids," he told the 911 operator, the paper reported.
"And I didn't want to believe it, I went in there and they were dead," Jacob said as he held the gun away from Sarah, according to the recording. He told the operator that she kept trying to take it and was attempting to choke herself.
"Please just shoot me," she is heard saying.
"I'm not shooting you, no," the husband responded. "No, I can't."
The paper reported that Jake Henderson told the operator that the girls were sleeping in the living room and he found them both shot in the head. He is heard sobbing and crying during the call.
Around 11:30 p.m. Wednesday, he reported that he was worried his wife was suicidal and requested the assistance of emergency medical services. He then called right back to say everything was fine. A deputy went to the home to make sure and did not find any cause for alarm, Fox 4 reported.
"Her husband had told EMS that she felt like people were out to get her and that's pretty much all the information that we've got at this time," Henderson County Sheriff Botie Hillhouse told the station. "Deputies spoke to them. Everything appeared to be fine. There [were] no signs of violence. Everybody said they were okay. Nobody was suicidal."
Three hours later around 2:30 a.m. Thursday the husband reported that his wife had shot the children.
Hillhouse told the station Friday that Sarah Henderson also tried to shoot her husband.
"The pistol misfired and that's when he was able to take the pistol away from her and call law enforcement," the sheriff said.
He said Sarah Henderson had been planning the shooting for at least two weeks and that the motive was still under investigation.
"We haven't seen any sign of remorse right now," he told the station.
The sheriff had told WFAA-TV that Sarah Henderson said little to deputies after the shooting.
"The only thing she told us was that she had smoked some marijuana early in the evening," Hillhouse said. "She was very blunt. We just don't have any answers as to why."
A family member told the station Sarah Henderson had been acting erratically in the last couple of weeks.
Texas child welfare workers interviewed her in 2010 which would have been the year KayLee was born, the station reported.
Neighbors heard Sarah Henderson yelling at her kids all the time, Fox 4 reported.
"We could hear her yelling and cussing at the girls," Jaylne Palmer told the station. "Terrible language. 'Get you're blah blah blah in here.'"
KayLee and Kenlie attended Southside Elementary School in Mabank.
A judge on Friday ordered her held on $2 million bail.
Click for more from Fox 4 Dallas.