Texas house on cliff burned; homeowner will pay for cleanup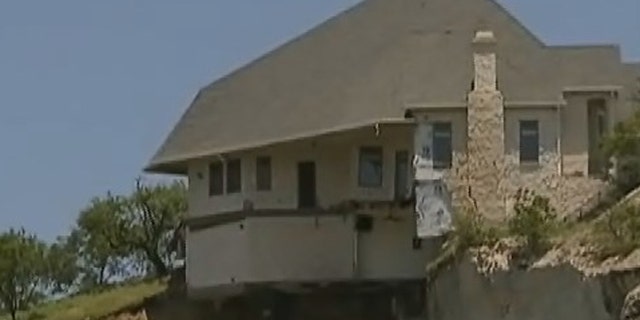 The luxury home dangling over Lake Whitney was burned down Friday morning. Engineers say it's the safest way to get rid of the hazard, MyFoxDFW.com reported.
The Hill County Sheriff's Office said there weren't many options. It's too risky to move heavy equipment in to demolish the home in any other way. So at 10 a.m., a demolition crew will set fire to it.
It will be a gut-wrenching moment for the homeowner. Friends said he poured his retirement money into the $800,000 home. He and his family first noticed foundation problems in February and moved out a few weeks ago.
The home is insured, but the plan didn't cover earth removal.
The homeowner is also now responsible for the cost of the demolition and cleanup, including cleaning up any debris that falls into the lake.
"What a tragic scene that's playing out here, slowly playing out for us. I did talk to the son a couple of days ago. You're right. They're just heartbroken because it was a beautiful home, beautiful location and nobody ever expected anything like this to happen," said Chief Deputy Mark Wilson with the Hill County Sheriff's Office.