Texas fire department hires first female firefighter in its history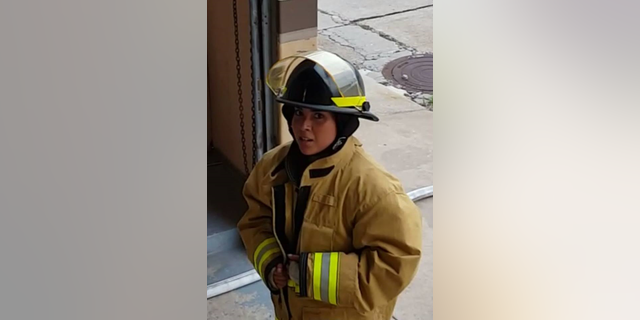 NEWYou can now listen to Fox News articles!
For the first time in its 105-year history, a fire department in southern Texas has hired a woman as one of its firefighters.
Bree Rios was officially hired on April 12, joining the 108 men at the Harlingen Fire Department.
ARIZONA BOY NAMED HONORARY FIREFIGHTER AFTER SAVING MOM WHO SUFFERED SEIZURE
"Here in Harlingen, it's a first, and I'm proud to be that person," Rios told KGBT-TV. "It's just something that I wanted to do ever since I was younger."
Rios will have some company working at the fire department. Her father, Victor, has been working as an engineer there for more than 20 years.
NEW YORK CITY FIREFIGHTER DIES AFTER FALL WHILE BATTLING BLAZE
"When she was little she told me, 'Well, one of these days I'm going to work with you, daddy,'" said Victor.
Now, father and daughter will be working together.
"If you set your mind to something and you really want to do it, go out and do it," Bree said. "It can happen."
Previous women had tried to become firefighters in the city but Rios was the only one to fully pass the firefighter exam, albeit on her third attempt.
But Rios won't be working with the fire department directly until she successfully completes orientation and a firefighter course during the next four months.