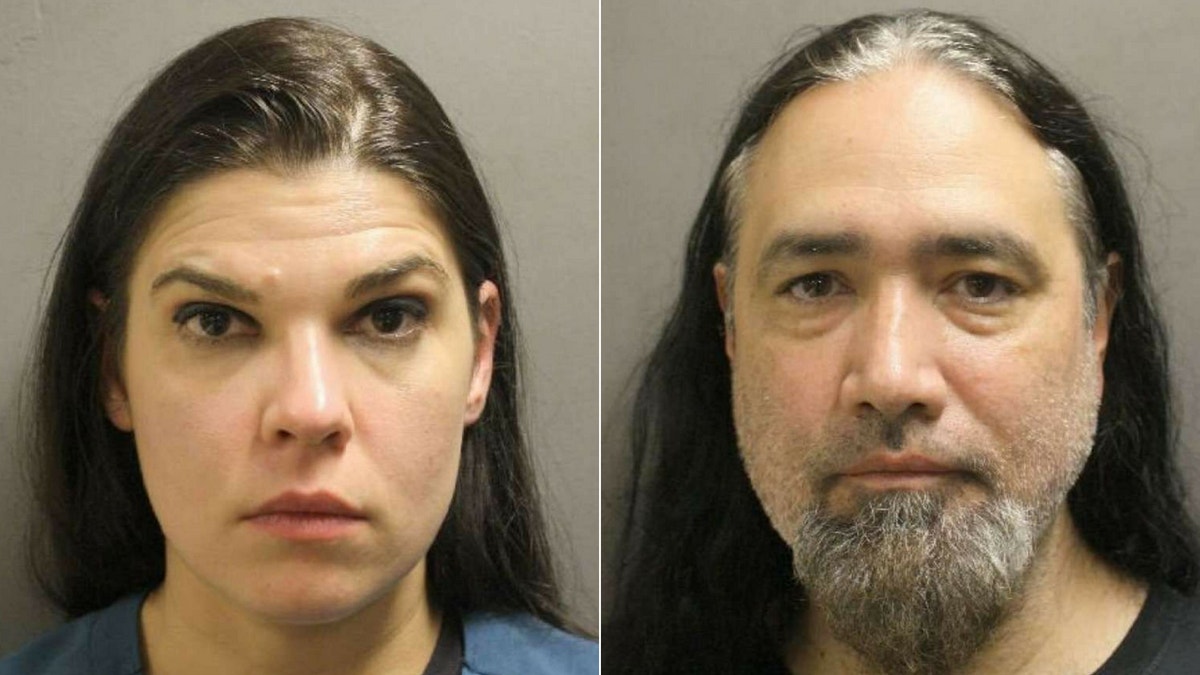 A Texas couple's fun-filled road trip ended with them in handcuffs on Monday after police said officers discovered they left their 11-year-old daughter home alone for days so they could attend a concert in Michigan.
John Guerrero, 48, and Virginia Yearnd, 39, were arrested at their Houston home after they traveled to Detroit to see the English rock band Godflesh, the Houston Chronicle reported. Guerrero and Yearnd's 11-year-old daughter had been home alone since last Wednesday.
Cops began investigating the couple when the girl's great aunt called police Thursday to report that the child had been home alone since the day before, the newspaper reported, citing court documents. Deputies reportedly started calling Guerrero and Yearnd, but couldn't reach the duo for hours.
Yearnd eventually picked up one of the calls and told police they were in Louisiana, according to the report. She eventually confessed that she and Guerrero were in Detroit for a rock concert.
Officers went to check on the 11-year-old girl, who they found trying to cook. The girl said no one came to check up on her, despite her mother telling deputies that she asked her sister to look after her daughter. It's unclear when police checked on the girl.
Guerrero and Yearnd were charged with second-degree felony child endangerment. They were booked into jail with no bond.
They face 20 years in prison if convicted.