Texas cockfighting raid: 141 animals confiscated, 3 arrests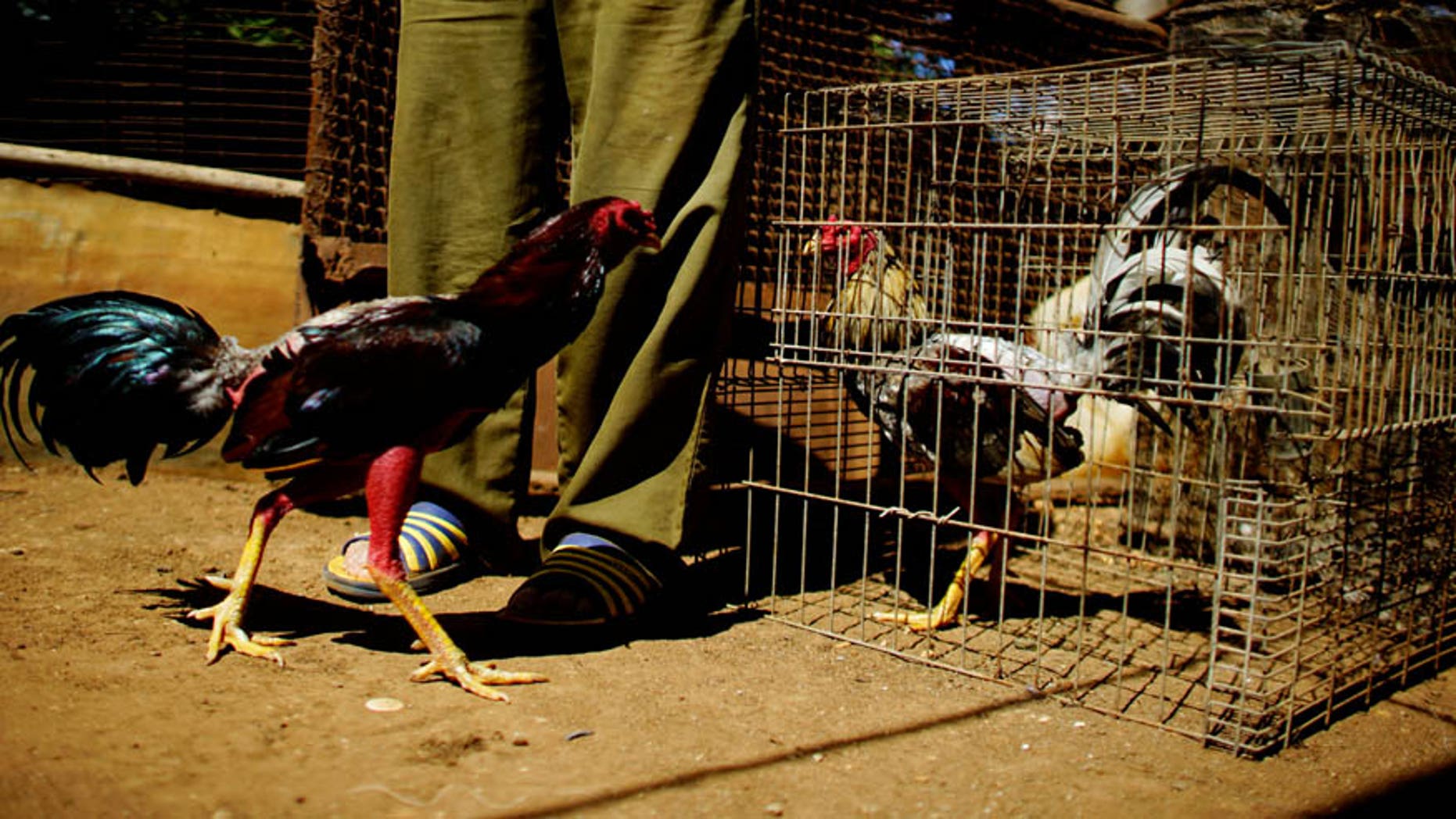 A police raid of a cockfighting event in Texas sent attendees fleeing as authorities made several arrests and confiscated 141 birds – including 16 dead roosters – officers announced Tuesday.
A tip led police to a Fort Worth home Sunday where they saw a large group of people, several chicken coops and a fighting ring in the backyard, the Fort Worth Star-Telegram reported.
"All 90 fighting roosters were humanely euthanized upon arrival to spare them anymore suffering," city spokeswoman Diane Covey told the newspaper. "Most were still wearing gaffs (spurs used in cockfighting), they were bleeding from wounds, and/or near death."
PETA SHELTER WAS A 'SLAUGHTERHOUSE,' GROUP CLAIMS
Police arrested three men: Andres Hernandez, 65; Melecio Diaz, 33, and Jorge Orozco-Carmona, 25, and issued citations to five others for being spectators to a cockfight – a misdemeanor.
Some of the birds that were kept alive were placed with area rescue groups, Covey said.
Authorities found cockfighting weapons in a backpack and lunchbox that Diaz and Hernandez were carrying, the Fort Worth Star-Telegram reported.
NEGLECTED DOGS BECOME BEST FRIENDS AFTER RESCUE
Jorge Orozco-Carmona reportedly told authorities that he let people stage cockfights on his property because they had nowhere else to do so, and received money from organizers after charging a $20 admission fee.
All three men face cockfighting charges. Diaz was in the Mansfield Jail Tuesday while bail information for Hernandez and Orozco-Carmona was not available, according to the Fort Worth Star-Telegram.