Texas church helps forgive $10 million in medical debt for veterans, local families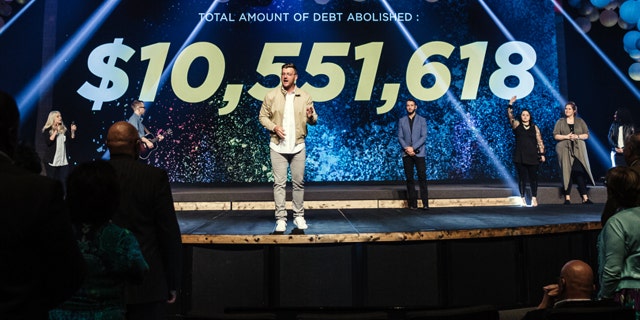 Forgiveness is a central Easter theme, and for one Texas pastor, eliminating medical debt for more than 4,000 local families and veterans was the perfect way to give back.
Pastor Stephen Hayes of Covenant Church, a Dallas-based megachurch, spent 12 days in intensive care after he was struck by a car and fell into a coma when he was a teenager.
His father's church prayed around the clock for his healing. Hayes miraculously woke up from the coma but his family was then bogged down with escalating medical bills.
The church that prayed over him gathered together and helped pay that debt.
Hayes, now 34, wanted to honor that tradition and teamed up with nonprofit group RIP Medical Debt.
CHURCH HANDS OUT $125,000 TO ATTENDEES WITH ONE SIMPLE REQUEST: PAY IT FORWARD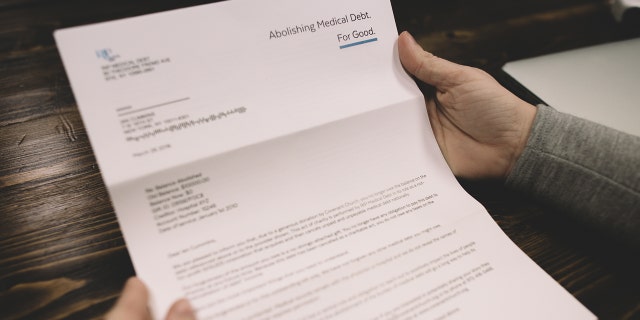 The group, a debt collector turned debt forgiver, acquires unpaid medical debt at greatly reduced rates and then forgives it. Every $1 donated to the group translates to $100 in debt paid off.
Hayes and Covenant Church donated $100,000, which helped pay off a total of $10,551,618 in medical debt for 4,229 families in the Dallas area.
"Not only is the debt itself gone and paid, but also, any negative impact that debt has had on their credit history is wiped clean," Hayes told The Stream. "It's the easiest decision we've ever made."
The church helped locate every veteran in the greater Dallas area facing unpaid medical debt, as well as individuals and families, to help them out.
Hayes told Fox News on Thursday that he believes Christians should be known for efforts like this.
"Our prayer to God in the past has been 'Give us our city.' We recently have changed that prayer to 'God, give us to our city.'"
He added: "We began to ask the question, 'If our doors closed tomorrow, would our city even notice?'"
NETWORK OF CHURCHES RAISES MORE THAN $1M FOR NATIONWIDE DISASTER RELIEF
Last year, Stephen's father, Pastor Mike Hayes, founder and president of Churches In Covenant International, a network of churches and ministries in the United States, started the relief fund, HelpChurches.org, that brought together a network of 50 churches to help raise money for victims of hurricanes that ravaged Texas, Florida, and Puerto Rico, as well as the survivors of the Las Vegas shooting and the wildfires that swept through California.