Multiple explosions at a chemical plant rocked a rural Texas county early Wednesday morning, injuring at least three workers, blowing out windows and rattling houses for miles, officials said.
The first blast at the TPC plant in Port Neches, located in Jefferson County near the Louisiana border, lit up the sky around 1 a.m. The town is located east of Houston and inland from the Gulf of Mexico. Shortly before 2 p.m. local time, a second explosion sent debris, including what appeared to be a large cylinder, flying into the air.
A statement by TPC Group after the initial explosion said all personnel at the site were accounted for and evacuated. Three employees sustained injuries and were being treated, according to the company. It was not immediately clear if any casualties resulted from the second explosion.
TEXAS WOMAN KILLED BY FERAL HOGS OUTSIDE HOME
About 30 employees were working at the plant at the time of the first explosion. The three workers who were injured in the blast-- two TPC employees and a contractor-- were treated and released from local hospitals, company director of health safety and security Troy Monk said at a news conference just before noon on Wednesday.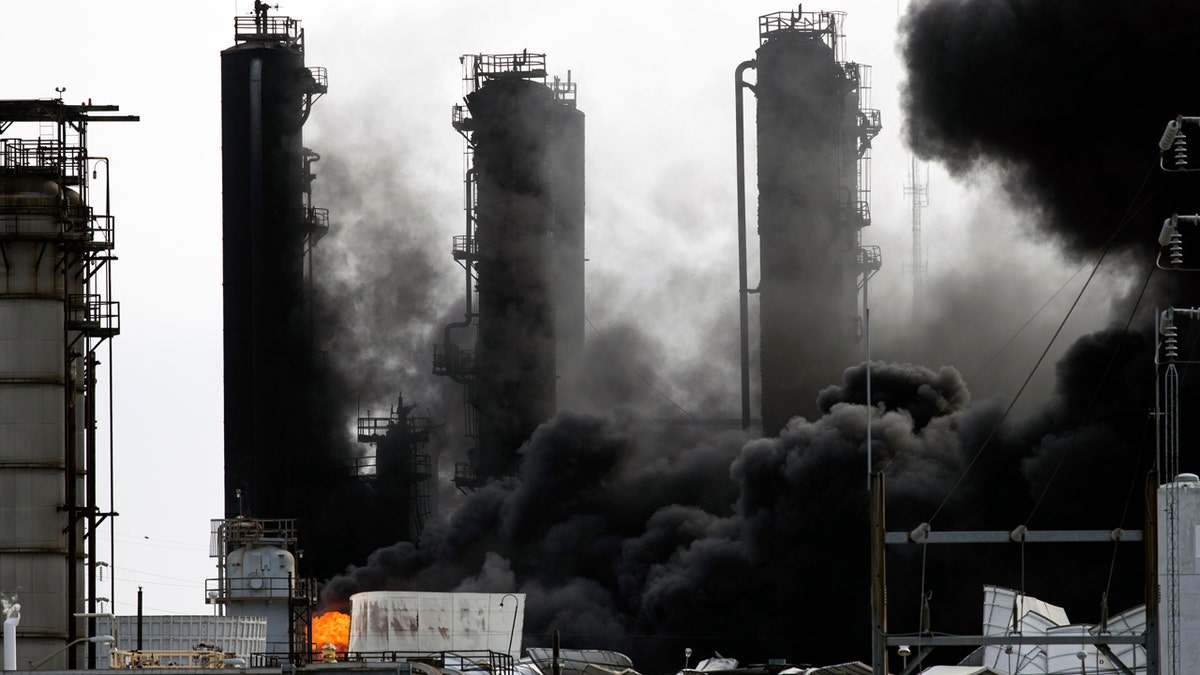 "TPC Group has activated its Emergency Response Plan and requested assistance from Port Neches Fire Department and Huntsman," the TPC statement said. "Right now our focus is on protecting the safety of responders and the public, and minimizing any impact to the environment."
A mandatory evacuation order was set in place for residents who live within a half-mile radius from the plant, Jefferson County Judge Jeff Branick told KFDM/Fox 4 in Beaumont, Texas. Police told Fox News they're advising residents outside that distance to shelter in place unless members of the fire department arrive to help them leave the area. Holmes said law enforcement would be going door to door to check on residents.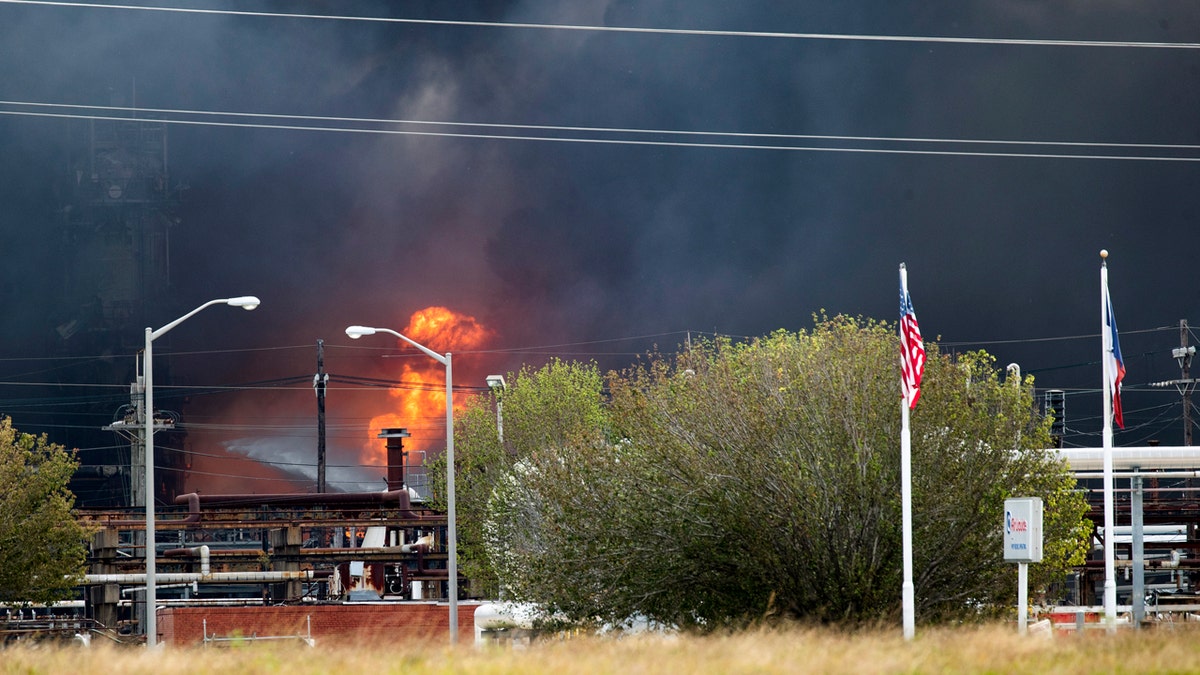 No elevated chemical levels have been detected so far, Jefferson County Emergency Management coordinator Mike White said. The blast occurred in an area of the plant which makes butadiene, a chemical used in the manufacture of synthetic rubber and other products. TPC officials know that at least three tanks have been damaged by the blaze, but firefighters have not been able to fully assess damage at the plant as they remain in a defensive position, Monk said.
It's unclear how long it will take to extinguish the fire, according to Monk. Officials have not yet determined the cause of the explosion.
CONNECTICUT MAN, 93, WHO POLICE SAY BACKED OVER SEPTUAGENARIAN CHARGED WITH NEGLIGENT HOMICIDE
Video posted to social media showed a large fireball explode over the plant. Others shared images of glass windows at homes and local businesses blown out from the explosion. Locked doors were also reportedly blown off their hinges from the strength of the blast. Reuters reported the explosion could be felt at least 30 miles away from the plant.
CLICK HERE TO GET THE FOX NEWS APP
Jefferson County Judge Jeff Branick said at the news conference that he was awakened at his home by the blast, which blew in his front and back doors, "damaging them pretty significantly." Jefferson County Emergency Management coordinator Mike White told the Beaumont Enterprise that five residents were being treated for minor injuries, mostly related to shattered glass.
Texas has seen multiple petrochemical industry blazes this year, including a March fire that burned for days near Houston and another that killed a worker at a plant in nearby Crosby. In that case, prosecutors filed five water pollution charges against the company that owns the petrochemical storage facility after chemicals flowed into a nearby waterway.
The Associated Press and Fox News' Morgan Phillips contributed to this report.
This is a breaking news story. Check back for updates.