Texas billboard telling 'liberals' to leave the state removed, report says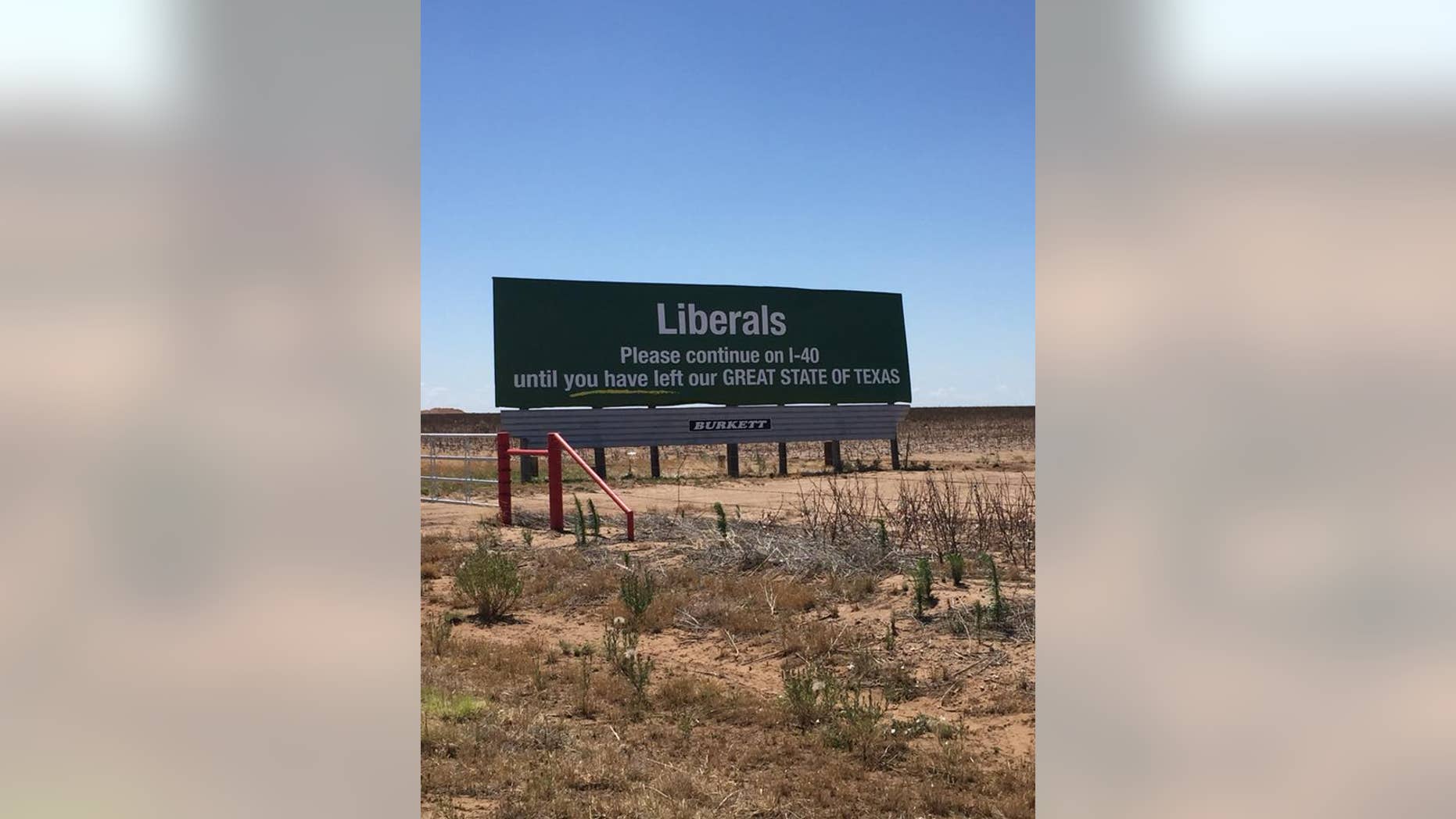 A billboard in Texas that warned liberals to keep driving until they leave the state has reportedly been removed.
The billboard, which read, "Liberals, Please continue on I-40 until you have left our GREAT STATE OF TEXAS," was removed Wednesday after someone posted a photo of it to Facebook, MyHighPlains.com reported.
The sign was spotted by Kyle Mccallie, of Fritch, on the eastboard side of Interstate 40, six miles east of Vega.
In the billboard's place Tuesday was an "advertise here" sign, according to the news outlet.
TEXAS BILLBOARD TELLS LIBERALS TO KEEP DRIVING UNTIL THEY LEAVE THE STATE
The owner of the billboard said that the client who paid for the sign asked for it to be taken down, as they didn't realize how controversial it would become.
The Amarillo Convention and Visitors Council has purchased ad space on the billboard and intends to put up a welcome sign.