Terror suspect's NJ mosque has been under NYPD surveillance: Report
The New Jersey mosque that New York City terror suspect Sayfullo Saipov reportedly attended has been under surveillance by the New York Police Department since 2005, according to a published report.
The Omar Mosque in Paterson, N.J., located near Saipov's home, is among multiple Muslim houses of worship in the New York metro area being studied by the NYPD as possible locations for "budding terrorist conspiracies," NorthJersey.com reported.
An NYPD report from 2006 doesn't link any criminal activity to the mosque, but says it "is believed to have been the subject of federal investigations."
In the wake of Tuesday's deadly truck attack in Lower Manhattan, police and the FBI swarmed areas in New Jersey to which Saipov was believed to have ties. They included the mosque, an apartment building, and other residences and storefronts.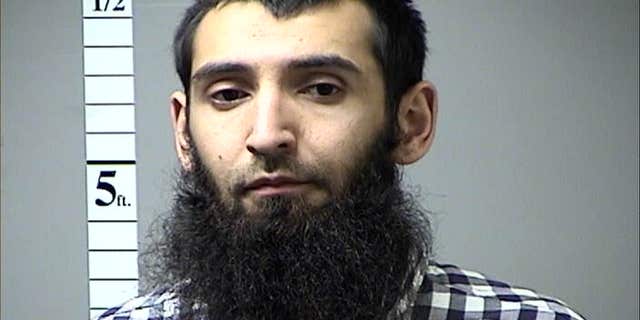 Police have identified Saipov, 29, as the suspect who allegedly killed at least eight people. He was described as an Uzbek national living in the U.S. since 2010, most recently in a burgeoning immigrant community in Paterson.
The truck used in Tuesday's attack was rented from a Home Depot store in nearby Passaic, N.J., authorities said.
Paterson Councilman Alex Mendez told NJ.com that he was "very concerned" with reports that the suspect, who reportedly shouted "Allahu akbar" ("God is great") and pledged allegiance to ISIS, was living in the area.
"We have 52 nationalities,"Mendez said. "They're hardworking people that come to Paterson to start a better life."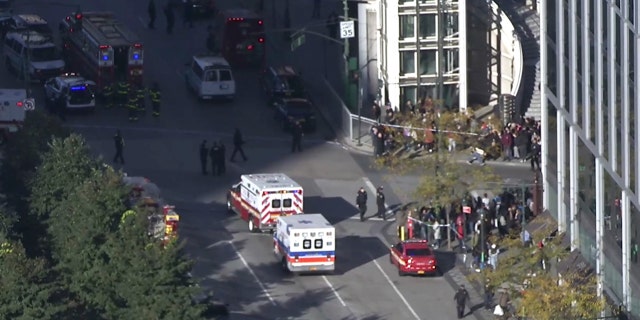 Saipov reportedly moved to New Jersey from Tampa, Fla., to do just that. A Florida friend, Kobiljon Matkarov, told Fox News that the man he knew was "very friendly" and "very nice."
But locals in New Jersey described Saipov in different terms.
Slavo Petrov, a 64-year-old neighbor of Saipov, said he saw the man in the area with his wife and two children, and noticed him going to the local mosque.
He described Saipov as unfriendly, adding that he "never says good morning and never says good afternoon," NJ.com reported.
Police confirmed to Fox News that Saipov is not a U.S. citizen and is originally from Uzbekistan, a former Soviet republic east of the Caspian Sea in Central Asia.
A 2016 U.S.-commissioned report said Uzbek nationals were "most likely to radicalize while working as migrants abroad," according to the U.S. State Department.
Previous terror attacks linked to Uzbek nationals have included an attack at the Istanbul airport in 2016, preparing suicide bombers in Turkey, several plots to commit attacks in Russia, and a gruesome beheading of a child in Russia by a nanny who was reportedly religiously motivated.
Uzbeks have also fought in Afghanistan and Syria, the department noted.