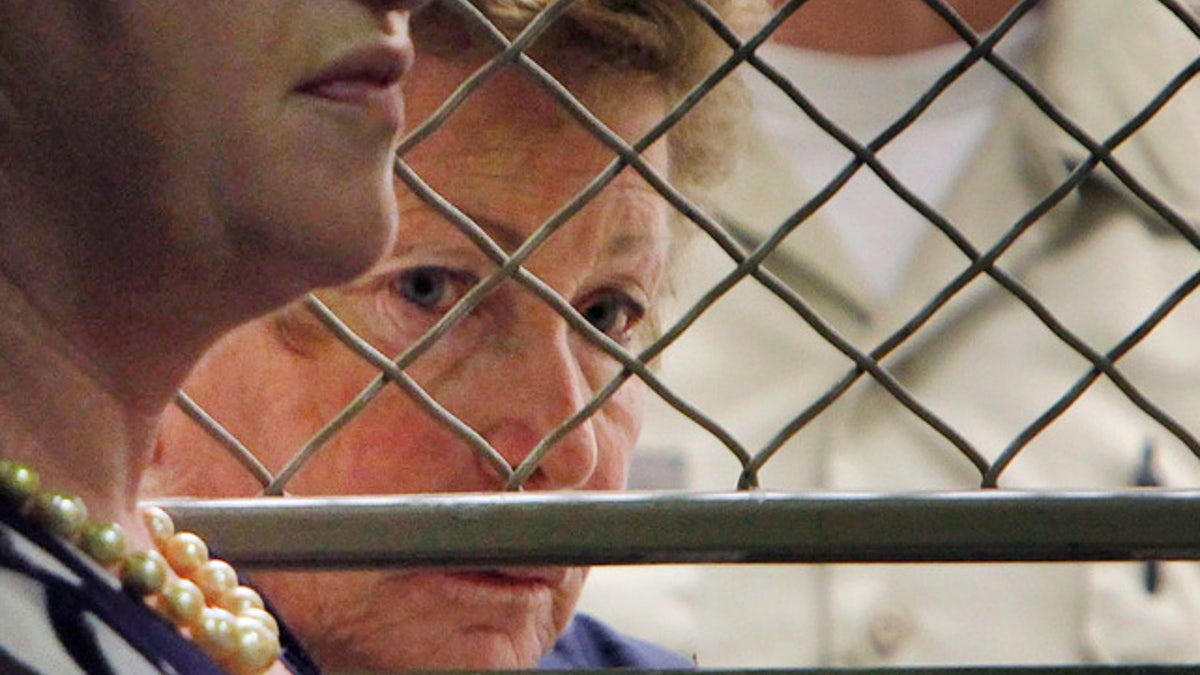 LOS ANGELES – A professional tennis referee accused of beating her 80-year-old husband to death pleaded not guilty Wednesday at her arraignment.
Lois Ann Goodman, 70, also won a reduction in bail from $1 million to $500,000, and Superior Court Commissioner Mitchell Block ruled that she could be released to home confinement when electronic monitoring is set up.
The commissioner cited her ties to the community and lack of criminal record in making that decision. About two dozen supporters filled the Van Nuys courtroom.
Goodman, who has refereed matches between many tennis greats, was arrested last week in New York just before she was to referee at the U.S. Open.
Her husband, Alan Goodman, died in April. Authorities initially believed he likely fell down stairs at home while she was away, but later decided it was murder.
The prosecution asserted Wednesday that the victim was struck 10 times on the head and there was evidence of premeditation and no remorse.
Defense attorney Alison Triessl has claimed her client was physically incapable of committing the crime. Triessl wrote in a previous filing that Goodman has many infirmities, including knee and shoulder replacements, and couldn't have bludgeoned her husband to death.
The filing included more than 40 letters from family, friends and colleagues who praised Goodman's generous nature and said she was never violent.