Tennessee mom who died in fire credited with saving her 3 kids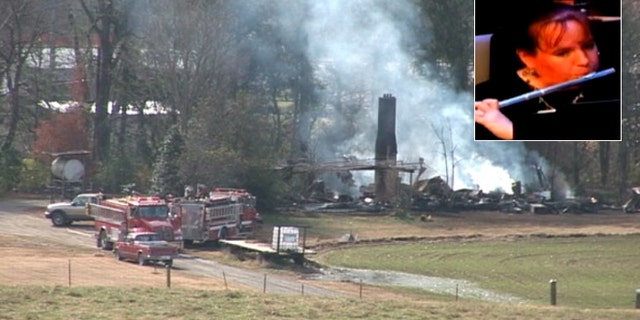 NEWYou can now listen to Fox News articles!
The mother who died in an early morning fire that ripped through her two-story farmhouse Monday in East Tennessee is being credit for saving the lives of her three young children, MyFoxAtlanta.com reported.
Kristina Kallstrom, 40, reportedly died of smoke inhalation. She was enrolled at Pellissippi State Community College and scheduled to graduate next semester with a degree in music, TheDailyTimes.com reported.
[pullquote]
Will McCampbell, the Townsend volunteer fire department assistant chief, knew the family and when he asked the children where their mom was, they pointed to the house, the report said.
Atlanta News, Weather, Traffic, and Sports | FOX 5
"When you serve on a small town fire department, it is your worst fear that you know the people involved," McCampbell told the paper. "It was overwhelming. You pray that it doesn't happen and when it does it's heartbreaking."
The conditions at the fire were challenging. The farmhouse was old and had a tin roof, making it an unsafe condition for firefighters.
Kallstrom's husband, Paul Kallstrom, died of a heart attack in August at 50. She was raising the three children. She had aspirations of becoming a music teacher.
Robert Marshall, Kallstrom's brother who is married and has two children of his own, agreed to take in the three children, ages 5, 8 and 12. They lost everything in the fire and, as he put it, were left only with the pajamas they were wearing that morning; two were barefoot.
"Today is Thanksgiving for three kids being safe," he said.
Click for more from MyFoxAtlanta.com