Tennessee district spends $5.2M to align with Common Core standards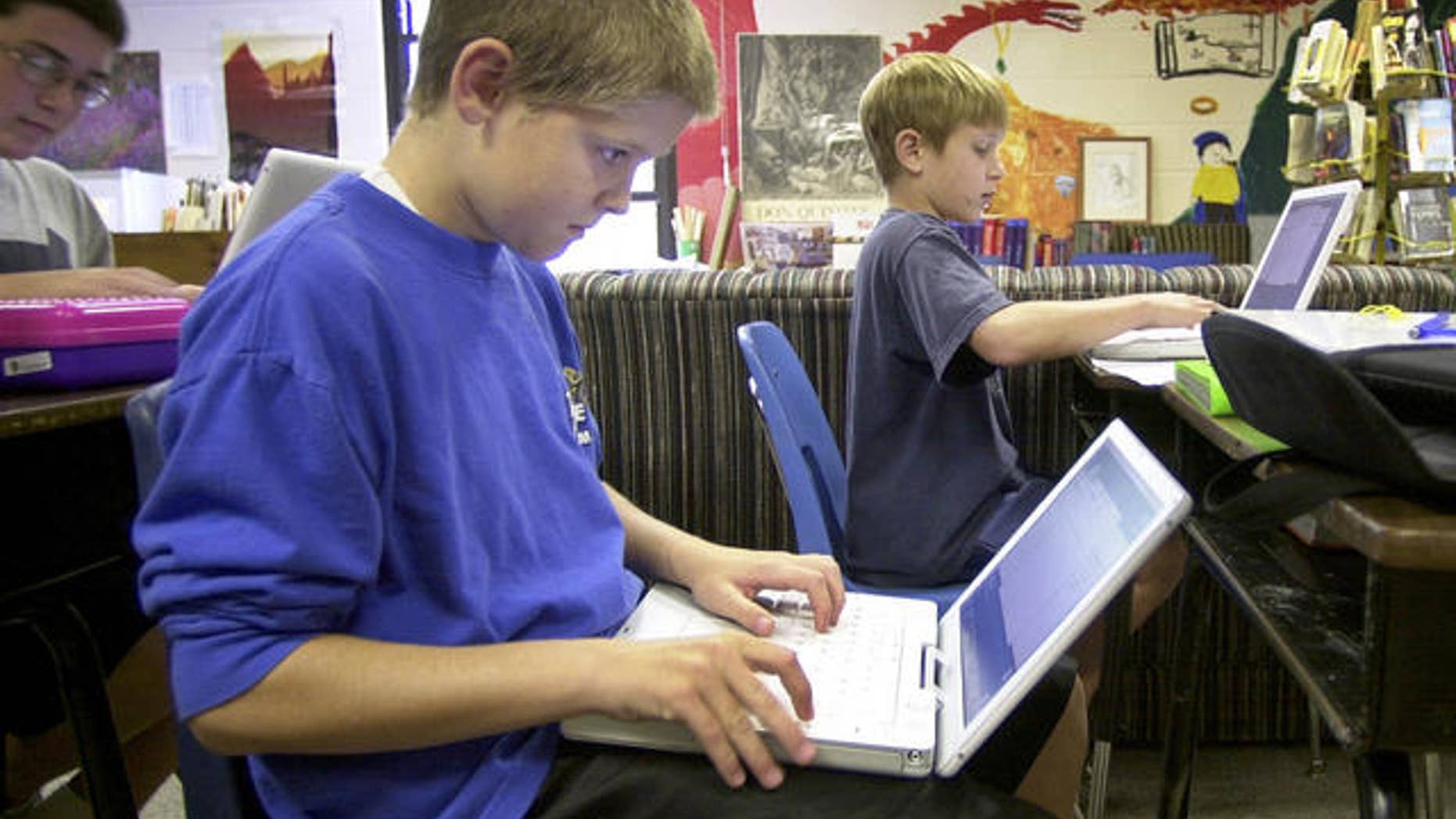 The new Common Core standards being implemented in states around the country are bringing unforeseen expenses to local districts, like a Tennessee city that had to borrow $5.2 million to buy iPads and laptops for kids as young as kindergarten.
The Common Core State Standards – a national assessment standard currently adopted in 45 states – places a greater emphasis on learning technology for even the youngest pupils. Many school districts in Common Core-aligned states are therefore pushing for an upgrade in technology, arguing that students need such devices to better prepare them for computer-based assessments.
In Murfreesboro, Tenn., for example, City Schools Director Linda Gilbert asked the city council last month to approve a plan to float $5.2 million in bonds to upgrade technology, The Daily News Journal reported.
"Currently, despite the daily efforts of our IT technicians, many of our student computers do not work, and the newest ones were purchased in 2007," Gilbert reportedly wrote in a letter to the council. "It is recommended that City Council approve the technology proposal request as it will help prepare our children for future entry into the workforce and for future state online assessments."
"Not only are we facing the need for upgrading our computers based on instructional demands, but we are facing a writing assessment in February which must be administered online to all students in grades 3-6," Gilbert continued. "In addition, Tennessee's achievement tests for the 2014-2015 school year will be given online."
The Murfreesboro City Council subsequently agreed to borrow the money so the district could buy iPads for kindergartners and first-graders and laptop computers for students in grades two through six. But Councilman Eddie Smotherman told the Murfreesboro Post he was suspicious of the motives behind the federal government's backing of Common Core, and he complained that the cost was excessive.
"I don't think we should buy a car for every student in Drivers Ed," Smotherman told the newspaper.
It's a situation that is being played out all over the nation, according to The Pioneer Institute, a Massachusetts-based, non-partisan public policy research group, estimates that states and school districts will have to dole out close to $16 billion to implement the new education standards.
"Aligning state and local educational systems to the Common Core State Standards in English language arts and math will cost the 45 states plus the District of Columbia that have adopted them nearly $16 billion over seven years," the group said, citing a study it conducted with the American Principles Project, and the Pacific Research Institute of California. "This does not include additional spending for reforms to help students meet the new standards."
States were persuaded in many cases to go along with Common Core by the federal Department of Education, which doled out "Race to the Top" grants tied to participation. But the costs of compliance will greatly exceed money flowing from Washington, according to Pioneer.
"The nearly $16 billion in additional costs is nearly four times the federal government's Race to the Top grant awards," Pioneer Institute Executive Director Jim Stergios said. "With state and local taxpayers footing 90 percent of the bill for K-12 public education, the federal government's push to get states to adopt national standards and tests amounts to one big unfunded mandate."
Click for more on this story from the The Daily News Journal and The Murfreesboro Post