Tennessee courthouse shooting: 2 deputies injured after inmate grabs gun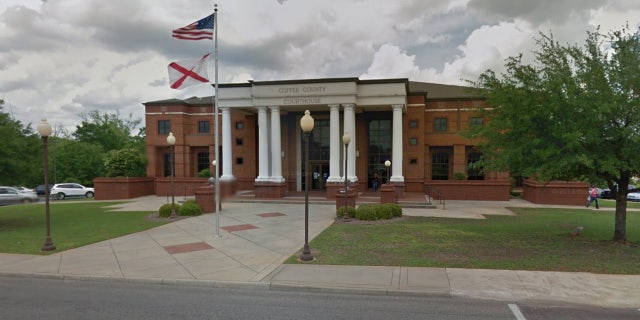 Two deputies were shot at a county courthouse in Tennessee after an inmate grabbed a gun during a hearing Monday, officials said.
The Tennessee Bureau of Investigation said on Twitter that two Coffee County deputies were injured in the shooting at the Coffee County Courthouse in Manchester and are undergoing medical treatment.
Lucky Knott, a spokesman for the Coffee County Sheriff's Office, told the Associated Press an inmate who was in the courthouse for a scheduled hearing grabbed a deputy's gun and fired. Knott said one deputy was shot in the stomach.
A second deputy was wounded in the hand, but it's not clear if he was shot or injured in a struggle with the inmate, according to Knott.
Knott said the inmate fled the courthouse, and then he suffered a gunshot wound. Knott told the AP the suspect may have shot himself. The TBI later said the suspect involved in the shooting has died.
Both deputies were airlifted to Vanderbilt University Medical Center, according to FOX 17 Nashville. Officials did not release their exact condition.
The Tennessee Bureau of Investigation said the deputies are with the Coffee County Sheriff's Office.
The county courthouse is located in Manchester, about 65 miles southeast of Nashville.
Read more from FOX 17 Nashville.
The Associated Press contributed to this report.