Televangelist Bishop Eddie Long Breaks Down, Says 'I Wanted to Kill Myself'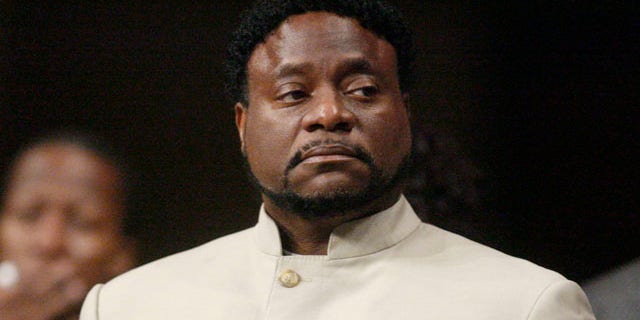 NEWYou can now listen to Fox News articles!
Internationally renowned televangelist and megachurch Pastor Eddie Long of New Birth Missionary Baptist Church in Lithonia, Georgia, recently revealed that he once wanted to take his life but love kept him from taking the plunge.
"When I was being condemned from the four corners of the earth I had a moment where I wanted to kill myself and I was ready. What kept me was not a Scripture, what kept me was that every time I showed up here, you were here," he told his congregation to cheers, which quickly turned into a standing ovation, according to a recording from a sermon posted to YouTube on Sunday.
Long doesn't say in the clip why he wanted to take his life but it appears his dark hour may have stemmed from allegations in 2010 that he coerced several young men into sexual relations. Four lawsuits resulted from those allegations according to the Atlanta Journal-Constitution, but they were all subsequently dismissed "with prejudice" in 2011.
As his congregation cheered and surrounded him prayerfully, Long began trembling and tears rolled down his face.
"I would not take my life for the one mere reason. My family loved me. My church loved me and regardless of what anybody says. Love lifted me and carried me and you didn't judge me," he said.
"There are folk here who understand this. You're alive because somebody loves you. They didn't give you a sermon. They didn't call you, they didn't question you before a council. When I look back over my life and I think about this Scripture 'for God so loved the world' it didn't say he so judged the world," Long continued.
He then praised his congregation for being true disciples for showing love to him when he needed it and prayed that the love they showed him would return unto them.