Teens involved in fatal Ohio prom night car crash were running late to event, victim's sister says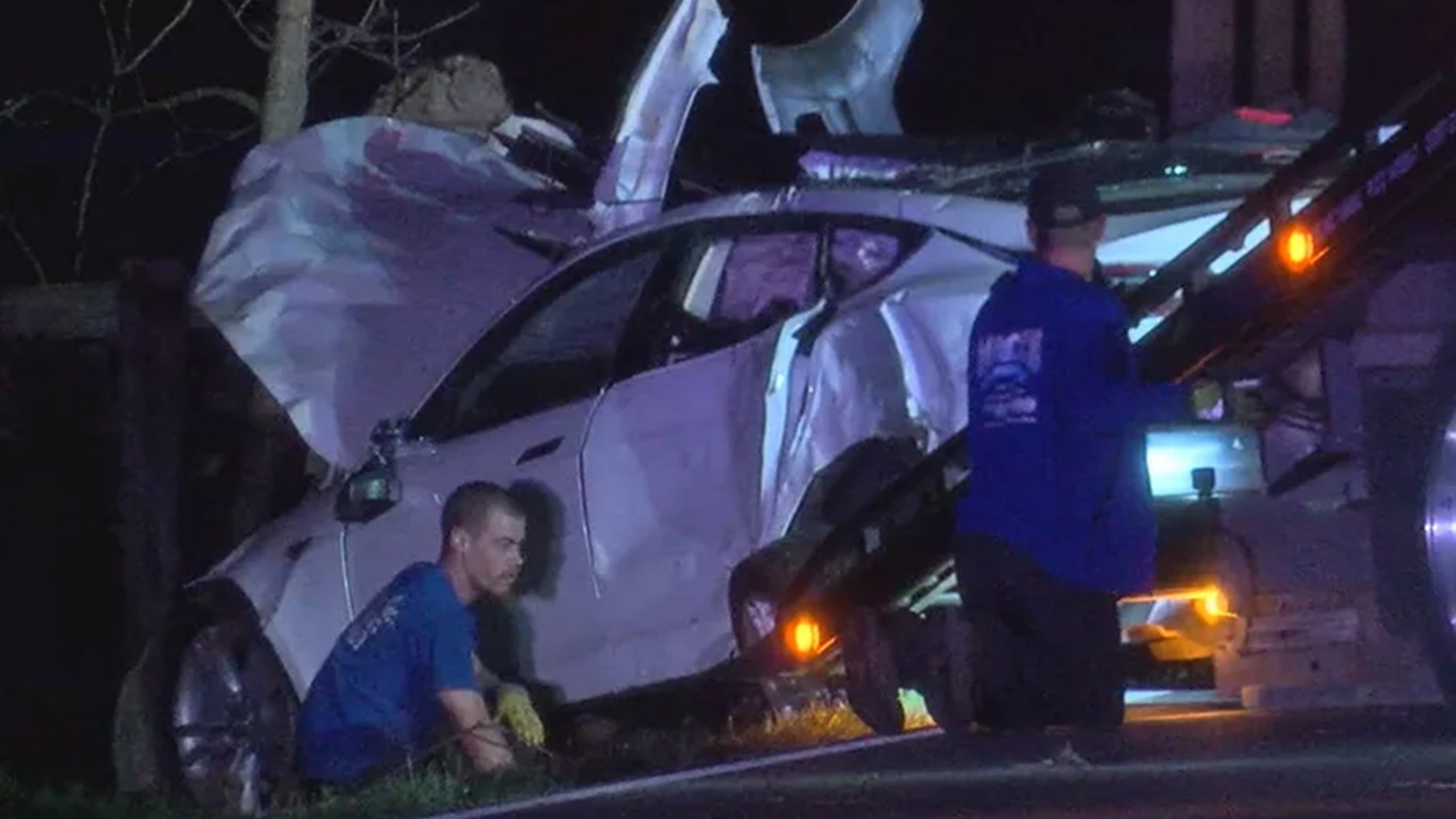 The driver of a car that crashed on the way to the prom, killing a 17-year-old passenger, was racing to the event because the high school students were running late, the sister of one of the passengers said.
The Hamilton County Coroner's Office in Ohio announced Monday that Kaylie Jackson died from injuries she suffered Friday night in Monroe. Courtnie Foster, the sister of Mitchell Foster Jr., who was injured in the crash, said he had to be cut out of the vehicle.
"They were running late and he knew she was speeding, that's all he said," Foster told Fox 19.
Police told WCPO that the 17-year-old driver of the 2013 Tesla Sedan was speeding toward Monroe High School and went into the opposite lane, then overcorrected, sending the car flying off the road.
Foster said her brother normally doesn't wear seatbelts, but a decision to do so this time saved his life.
"My mom gets on him all the time. Mitchell, put your seatbelt on, put your seatbelt on and for some reason, he put his [seatbelt on]," Foster said. "He could have very well been dead."
Jackson, who was sitting in the back seat, was one of two teens ejected from the vehicle, police said. Three other passengers were hurt but have since been released from the hospital.
Carly Wheeler, a former soccer teammate of Jackson's, described her on social media posts Monday as an "angel" who "always knew how to make everyone laugh," according to WCPO.
"They were all best of friends, did everything together," Keondra Foster-Eberthardt, another one of Foster's sisters, also told the station. "Classes together, hung out, even going to college."
Eberthardt added that the four teens "loved each other like brothers and sisters" and Jackson had been planning to attend Ohio State University with them upon graduating.
"This afternoon, we were informed that our remaining student at UC Hospital has passed away," Phil Cagwin, the superintendent of the district, said in a statement Monday. "We ask that you continue to keep the families impacted by this tragic accident in your thoughts and prayers."