Teenager escapes from burning plane crash in Michigan that killed parents
Terrifying video shows the moment a 17-year-old boy crawls from the fiery wreckage after a small plane crashed Sunday in Detroit that killed his parents.
The National Transportation Safety Board said at a news conference on Monday the plane had problems before it ran out of fuel, hit two trees and a power line, and exploded into flames near Detroit's Coleman A. Young Municipal Airport around 8 p.m.
The pilot, Greg Boaz, and his wife, Julie, were both killed while their 17-year-old son Peyton survived.
"The pilot reported a landing gear anomaly or a malfunction of the landing gear," NTSB air safety investigator Andrew Todd Fox told reporters. "The pilot made it clear it was a fuel related issue with the aircraft. There were no additional communications between air traffic control and the aircraft. Shortly thereafter there were 911 calls reporting the aircraft down."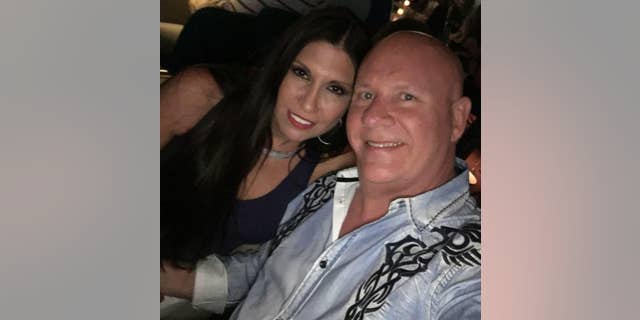 By the time rescuers arrived at the scene, the wreckage of the plane was engulfed in flames and Peyton could be seen crawling out of the aircraft before running away.
A friend of Greg Boaz told FOX2 Detroit that his family lived outside of Houston and flew from Arkansas on Sunday night for his daughter's volleyball tournament in Detroit this week.
Boaz owned two restaurants in Texas, and only recently bought the plane, according to Bob Mutina, who recalled another conversation with a friend.
VIDEO SHOWS WOMAN WALKING AWAY AFTER CAR GOES AIRBORNE, CRASHES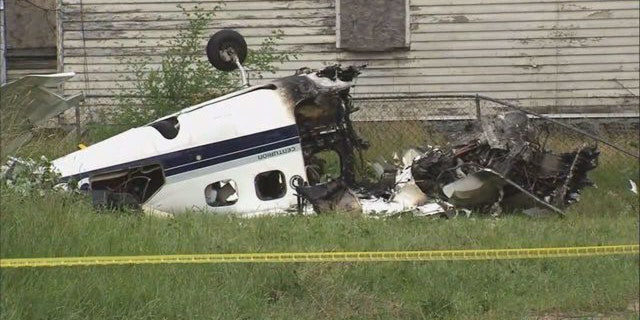 "I said Randy I don't think he's flown. I said he used to fly a lot back in the 80's and 90's and he said you know, Bob, I felt really uncomfortable cause he said I don't think he's flown in a long time," Mutina told FOX2. "He said I don't think Greg needs to be flying that airplane until he learns it."
Peyton remains hospitalized in critical condition, and federal authorities said the crash remains under investigation.