Teen with BB gun held hostages near Alabama school, official says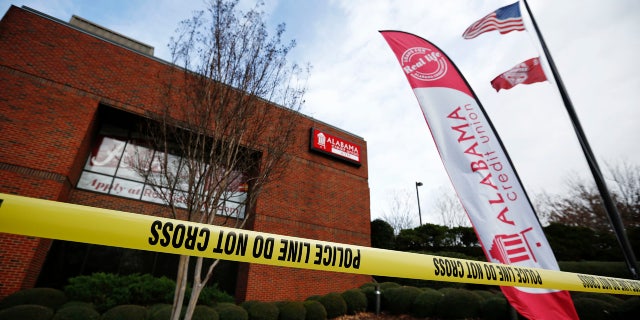 NEWYou can now listen to Fox News articles!
TUSCALOOSA, Ala. – Officials say an 18-year-old accused of holding 11 people hostage at a credit union branch near the University of Alabama was armed with a BB gun.
University spokesman Chris Bryant said in an email Thursday that Cedrick Lamar Collins of Tuscaloosa is charged with first-degree robbery in the two-hour standoff Tuesday.
Bryant says the standoff ended peacefully when the hostages were released after officers entered the building.
The standoff happened at an Alabama Credit Union branch across the street from the university law school and down the street from the athletic complex.
The credit union owns the building and operates the facility. The university owns the land where the credit union is located, but it's not a part of the campus.
It wasn't immediately clear whether he had an attorney.